Last year was an important one for our financial services community. In 2018, having built up expertise in finance for over fifteen years, AE decided to enter the financial market with a focused service offer. Our ambition to become a trustworthy end-to-end digital partner translated into a brand-new, sector-driven website and a bi-monthly newsletter. So let's look back on the amazing things we've accomplished in 2018, and cast a glance at what 2019 has in store for us!
Customer-first approach
The past year, we went to great lengths to put our customers centre stage. We published several customer stories to keep our finger on the pulse and to detect the main challenges service providers are confronted with. Personalisation turned out to be key in these stories, as exemplified by the KBC case, among others. Just before the summer holiday, we introduced you to the Data Lake that this financial institution bases its personalised customer approach on. Not to mention the unique customer experiences a well-known bank and insurance company created with the help of AE to offer its customers a made-to-measure home loan.
We waved goodbye to 2018 by casting a glance across the sector borders. Using analytics, we developed a personalised marketing strategy for one of our customers in consumer goods. More in particular, we helped them efficiently locate their target group.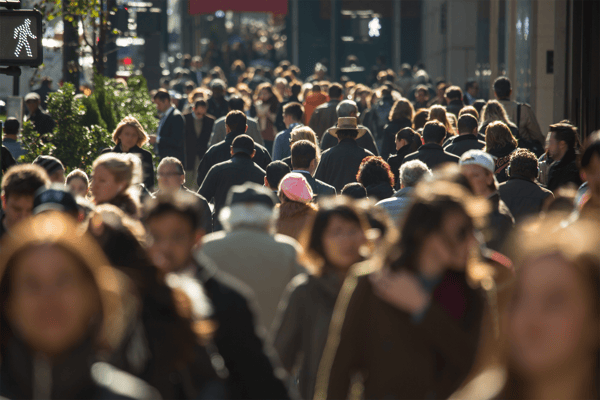 Highlighting our expertise
AE relentlessly keeps up with the latest trends, in order to give customers all the answers they need to cope with the profound changes in their sector. We rely on our team of passionate experts to do this – and we love to hear what they have to say in our blogposts. The past year, we cleared up the GDPR-confusion after the 25 May deadline, and discussed the impact of itsme® on the sector and its end-users. We also quizzed Johan Luyts on the Payment Services Directive II in our newsletter. It's our ambition to keep feeding our customers up-to-date information in 2019, so they can face the future with confidence.


Spotting trends at conferences and conventions
To get in on all the latest trends, it's of course crucial to discover them in time. That's why our financial services community regularly flocks to conferences and conventions to spot novelties. It's one of our ways of finding out which themes will keep you awake at night in the very near future. And we consistently share the visions and opinions we pick up in this manner, too. Take Money 2020 for instance, which we summarised in five important quotes, or Finnovate Europe in London, where we delved into the technologies that will challenge the Fintech companies in the years to come. We ended in style with Seth Godin, who thrilled the Supernova-audience with his plea for human connections in a digital world.
Whatever 2019 may bring …
We are hard at work to keep selecting and sharing the right themes with our customers in financial services in 2019 as well. From January on, we will devote every newsletter to one key challenge for the sector. We'll kick off with the topic of 'personalisation' and not only clarify what this trend might mean for you, but also explain how we help our customers in this respect, and which skills and solutions are required. In addition, we will continue to zoom in on the most important trends and technologies – always starting from specific customer cases. We are looking forward to what promises to be an enthralling year and wish you a wonderful 2019!