The AE Hackathon gives customers and prospects 36 hours to come up with an innovative idea and a minimum viable product. The fifth edition of the Hackathon took place in June 2018. In this series, you will meet all the participants.


In search of healthcare 2.0. for developing countries
For more than fifteen years, Remedus has ensured that patients quickly receive professional care at home, which in the past they could only receive from a hospital. They make this possible by supporting care providers at home through education, equipment and the 'RemeCare' platform. This online Health Management tool gives various parties the opportunity to closely monitor a patient's care plan. With this mission in mind, Team Remedus embarked on their Hackathon project. Medical expertise is taken as a given in Western countries, and the team wanted to find out how they could use it to support healthcare in developing countries.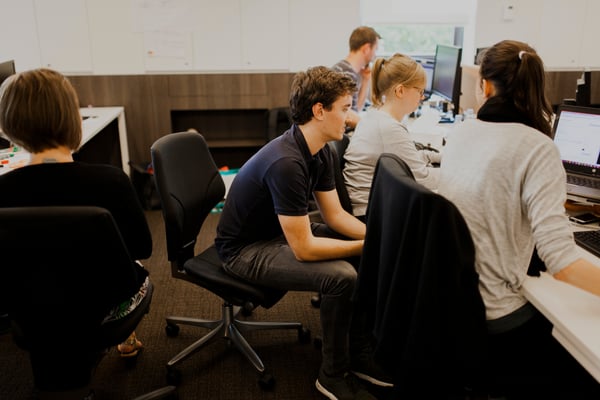 Challenges for Team Remedus and the medical world
In the remote villages of the poorer parts of the world, doctors experience medical problems differently to their colleagues in the West. For example, they are not trained in all possible specialisations, but they do have to deal with patients who need a wide range of medical care on a daily basis. They are often alone and cannot rely on a network of other doctors in their neighbourhood. The question is where they can find help if there are gaps in their knowledge. After all, organisations such as Médecins sans Frontières require a significant commitment, which only a minority of care providers are willing to make. At the same time, many doctors want to contribute to help their international colleagues, but they are unable to travel to provide local assistance.
Using a software platform, Team Remedus aims to bring these doctors closer to their colleagues in developing countries. The Hackathon was the perfect opportunity to give this worthwhile project sufficient momentum. People from Remedus will soon be able to travel to the areas in questionto ascertain whether there is support for the platform among the target group in developing countries.

A platform tailored to care providers
Everything starts with a care provider from a developing country who needs help when a patient shows up with a problem which is outside their area of expertise. The doctor can formulate their questions on the platform, and can also indicate the level of urgency, language and specialisation in which the problem falls, and they can also attach visual material if necessary. An algorithm ensures that the question arrives at another doctor who can provide an answer. The doctor in the developing country will then receive a notification and can subsequently write a reviewabout the doctor who offered help.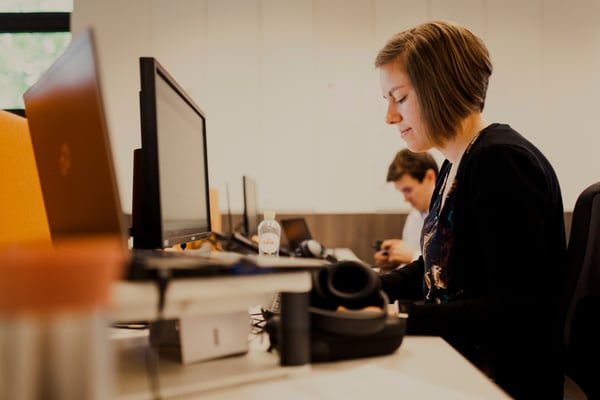 Similar platforms exist, but the platform from Team Remedus stands out from the others thanks to its unique context, purpose and target group. The aim of the project is to provide a self-sustaining ecosystem for and by socially engaged doctors around the world, in which conscious efforts are made to invest time instead of money. The platform is based, firstly, on the commitment of Western doctors to provide expertise where it is needed, and secondly on the voluntary efforts of developers who will maintain the tool.


The most noble minimum viable product of the Hackathon
During the 36 hours of the Hackathon, the first steps were taken to realise this project. Team Remedus incorporated a cloud native strategyt o limit the burden of maintenance on infrastructure such as servers. To keep the back end low-cost and low-maintenance, it was decided to use Azure blob storage and functions. The front end was developed through a combination of Vue.js and typescript. Since the front end technology is cross-platform supported, it is possible to make the platform available on both mobile and web applications.
The result is an application in its infancy which supports healthcare in developing countries more effectively, and in a feasible, efficient and low labour-intensive way. With this fantastic result, Team Remedus left an impression on the jury. The project won the jury prize, meaning that an incubation procedure has been initiated internally at AE. In addition, the solution will be further developed into a viable business plan.