Innovation … A word used and misused so often that we can safely speak of a cliché. We hear and read success stories on Twitter and LinkedIn, and various hip events around innovation compete for the most attention. At the same time, we also hear stories from behind the scenes of companies that want to innovate. And those stories turn out to be a lot less rosy than is sometimes portrayed. To separate facts from fiction around the theme of innovation, we started talking to a number of companies about their challenges. We spoke to people from 14 organisations, spread across 5 sectors, and were able to test 10 assumptions.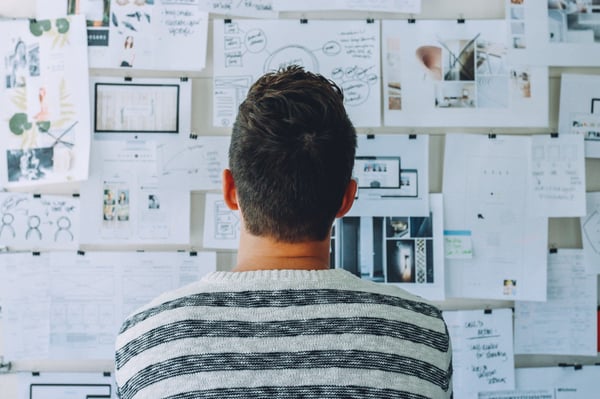 Firstly, no less than 90% of the companies indicated that they lack speed and agility to arm themselves against disruption in their market. Established firms are seeing rapid and flexible start-ups popping up around them, which can evolve much faster in their ecosystem. Besides, 60% of companies do not know how to manage innovation projects and 70% do not have a suitable way to smartly prioritise their innovation initiatives.
But we did not leave it at that. On October 25, we organised the largest focus group ever on the topic of innovation. In our AE Foyer on Innovation we were able to welcome 50 people, working in innovation for various companies. These people were our focus group, our guinea pigs. We asked them the same questions as our first group of companies, and they confirmed our assumptions about challenges in innovation as well. So there is still work to be done.
And that's exactly what we will do. By focusing on innovation strategy, methodologies and techniques, our innovation experts are able to help companies better with their innovation challenges. AE houses a group of skilled professionals with a proven track record in innovation. We believe in a structured innovation approach to achieve specific results faster and with less risk. "Structure in innovation", you're thinking … Yes, absolutely. We will go into more detail on this in a number of blog articles in the coming weeks. We will provide you with some inspiring handles that you can use in your innovation challenges.
Interested in a chat? Don't hesitate to reach out.