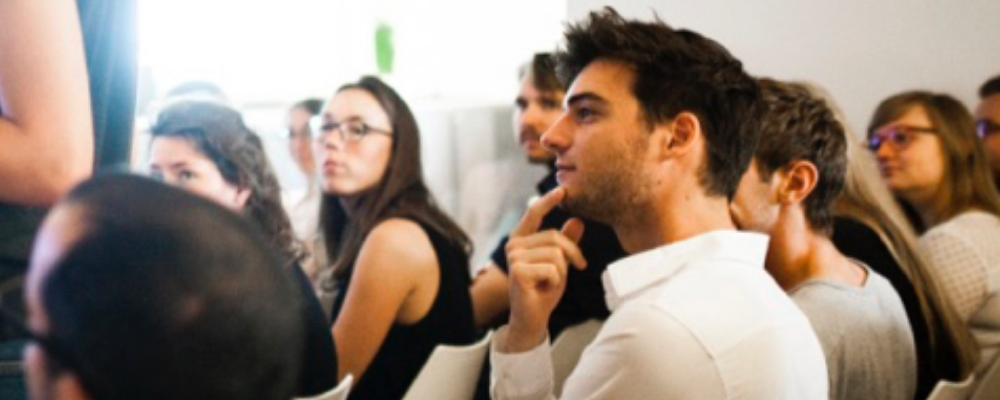 Sam begon in 2017 als junior consultant bij AE. Hij startte bij KBC in het Foundation team als functioneel analist. Met dat team bouwden AE en KBC aan een soort fundering waarin alle data van KBC op een gestructureerde manier worden verzameld. Daaruit kunnen medewerkers uit verschillende commerciële groepen dan data raadplegen om hun acties op te baseren. Sinds enkele maanden ondersteunt Sam de marketingafdeling van KBC, waar hij de fundering gebruikt om commerciële campagnes te helpen organiseren.
Ontdek hoe Sam zijn eerste jaar als AE consultant bij KBC heeft ervaren!
Toen ik bij AE startte, wist ik onmiddellijk dat ik zowel op technisch als op functioneel vlak aan de slag wilde. Ik zag mezelf niet dag in dag uit programmeren, maar wilde ook meedenken op functioneel vlak. KBC was op dat moment op zoek naar zo'n profiel: iemand die voornamelijk functioneel werk zou verrichten, maar tegelijkertijd interesse had in het technische aspect. Dat sloot dus perfect aan op mijn interesses.
De eerste twee weken heb ik vooral veel dingen uitgeprobeerd. Ik kwam in een project terecht dat reeds volop aan de gang was, waardoor alles soms wat confronterend aanvoelde. Je werkt samen met consultants die veel meer werkervaring hebben dan jou en om de dingen juist te kunnen doen, is het belangrijk om veel vragen te stellen. Dat is niet altijd even makkelijk, maar zo leer je wel het snelste. Er zijn veel AE'ers binnen KBC actief en gelukkig werd ik zowel door hen als door de mensen binnen KBC goed begeleid. Iedereen stond open voor het beantwoorden van mijn vragen.
Als ik terugkijk op mijn eerste jaar als AE consultant, dan kan ik vooral stellen dat ik enorm veel geleerd heb op allerlei vlakken: op technisch vlak, op functioneel vlak, maar ook op vlak van leren omgaan met feedback en zelf constructieve feedback geven. Bovendien krijg ik over het algemeen positieve feedback en dat geeft mij oprecht voldoening: van mezelf weten dat ik veel bijleer en tegelijkertijd weten dat mijn teamgenoten vinden dat ik al veel heb kunnen bijdragen.
Het meest uitdagende tot nu toe vond ik het schrijven van een code die een nieuwe manier van testen binnen KBC zou introduceren. Hiervoor moest ik de bestaande systemen van KBC door en door kennen en begrijpen. Eenmaal dat op poten stond, bestond de uitdaging er vooral in om die nieuwe manier van testen binnen KBC te implementeren. Daarbij moest ik heel wat mensen overtuigen en nog steeds vormt dat een uitdaging. De nieuwe manier van testen staat nog niet helemaal op punt, maar ik ben best trots op alles wat ik al verwezenlijkt heb afgelopen jaar.
Ik liet recent aan AE weten dat ik graag meer richting technisch architect zou willen evolueren en dat wordt alleen maar toegejuicht. Binnen KBC wordt er nu ook actie ondernomen om dat effectief mogelijk te maken. Daarnaast zou ik mij in de toekomst meer willen verdiepen in hoe je een programma kunt schrijven dat het voor systemen mogelijk maakt om onderling te interageren en te communiceren. Momenteel ben ik samen met enkele andere AE'ers bezig om een opleiding te voorzien over dergelijke gedistribueerde systemen. Dat zijn het soort projecten dat ik in de toekomst graag zou willen opnemen. Dat je bij AE je carrière zelf kan vormgeven, zijn dus geen holle woorden.
Wat ik het leukste vind aan consultant zijn? Dat je binnen een x-aantal tijd van project verandert en op die manier blijft bijleren. Nieuwe zaken, maar ook kennis die voortbouwt op hetgeen je al bezit. Zo hoef je niet steeds vanaf nul te beginnen.
Sam's advies aan de volgende generatie AE starters?
Praat met zoveel mogelijk mensen binnen AE. Hoe meer mensen je kent, hoe sneller je bijleert en hoe leuker het voor jezelf wordt.
Getriggerd door het verhaal van Sam, of nog veel openstaande vragen? Ontdek nog meer van onze AE vibe of exploreer onze openstaande vacatures voor starters!