De AE Hackathon geeft klanten en prospecten 36 uur om met een innovatief idee én een 'minimum viable product' op de proppen te komen. In juni 2018 waren we al aan onze vijfde editie toe. In deze reeks maak je kennis met alle deelnemers.
Team Sofico: going the extra mile
Sofico biedt software en expertise voor bedrijven die zich richten op mobiliteit, autoleasing en autofinanciering. Het belangrijkste product in hun serviceportfolio is Miles, een hybride contractbeheersysteem dat zowel de fleet (b2b) als retail (b2c) ondersteunt. Sofico heeft een partnership met AE en KBC autolease, en is met haar acht internationale kantoren wereldwijd actief in meer dan twintig verschillende landen, met een totale vloot van zo'n 1,5 miljoen voertuigen.

Leasing anno 2018: verschillende noden en trends
Autoleasing is een balansoefening met verschillende stakeholders, die elk hun eigen uitdagingen en noden hebben. Die uitdagingen en noden zijn bovendien continu in beweging. Zo willen leasingbedrijven vandaag over een uitgebreid aanbod beschikken en rendabel zijn. Fleet managers zijn langs hun kant vooral op zoek naar een uitstekende service tegen een scherpe prijs, terwijl bestuurders op hun beurt comfort en keuze willen binnen hun budget. Dat alles maakt dat traditionele lease-oplossingen op de helling komen te staan.
Ook recente maatschappelijke trends hebben een grote impact op de leasingsector. Recentelijke emissieschandalen en de toenemende focus op milieuvriendelijkheid sporen bedrijven bijvoorbeeld aan om hun CO₂-uitstoot te verminderen, terwijl almaar meer bestuurders hun wagen geheel willen laten personaliseren. Daarnaast wordt veiligheid steeds belangrijker en lijkt het huidige mobiliteitsmodel zijn limieten te bereiken –de dagdagelijkse kilometerlange files zijn hiervan het voorbeeld bij uitstek.
Op deze trends kunnen verschillende oplossingen een antwoord bieden. Zo zien we het straatbeeld vergroenen en het vervoeraanbod uitbreiden met elektrische wagens. Bestuurders grijpen ook zelf almaar meer terug naar ecologische vervoersmiddelen zoals de fiets of het openbaar vervoer.

Een actuele oplossing voor leasingbedrijven
De veranderende noden van stakeholders en maatschappelijke trends vragen bijgevolg om een shift in de huidige leasingsector. Leasingbedrijven moeten transformeren van leveranciers naar adviesgevers met geïntegreerde services op maat van een bedrijf en haar vloot. Om die veranderingen het hoofd te kunnen bieden, stelt Sofico tijdens de Hackathon Miles. NEXT voor.
Met Miles. NEXT kunnen leasingbedrijven volop inzetten op een datagedreven strategie. Het verenigt de krachten van Miles Core, het ERP-pakket van Sofico, en van het dataplatform dat Sofico samen met AE ontwikkelde. Dankzij die combinatie is het mogelijk om in realtime data
van alle mogelijke bronnen te verzamelen, te integreren en terug te koppelen naar Miles Core. Miles.NEXT werkt daarnaast met Machine Learning en maakt gebruik van meer visuele en interactieve dashboards om inzichten te halen uit de verzamelde data.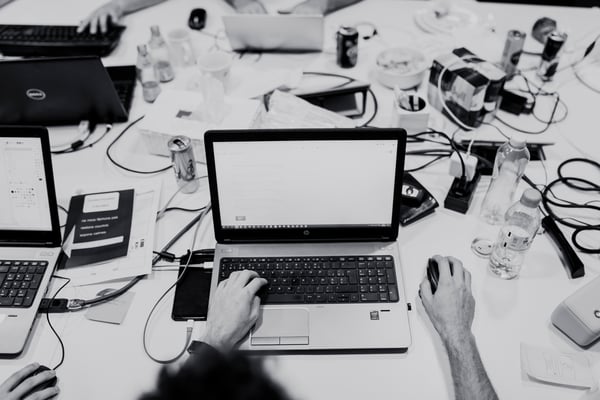 Tijdens de hackathon gebruikte Team Sofico verschillende technieken zoals Random Forest, Clustering, Neural Networks en Miles Core. Het team werkte specifiek op Hit Ratio ('success rate' offerte naar contract) en risicoprofilering van vloten in functie van het type wagen. In de korte tijdspanne gebruikte het team alleen de data vanuit Miles Core, maar op termijn zijn uitbreidingen naar open data en telematics data (via connected cars) zeker mogelijk. Dit kan aanleiding geven tot veel andere opportuniteiten en toepassingen die de uitdagingen en noden van stakeholders in een veranderende maatschappij helpen beantwoorden en oplossen.