Het Car Trek Hackathon team richtte zich met haar idee op bedrijven met een uitgebreide vloot. Traditioneel wordt deze ondersteund door een fleet verantwoordelijke, die bestuurders ontzorgt in geval van schade en hen tijdig informeert over bandenwissels en onderhoud. De uitdaging voor de verantwoordelijke ligt erin om diezelfde service te blijven garanderen in een groeiend wagenpark. De communicatie tussen een bestuurder en de fleet manager verloopt immers niet altijd even vlot door de toenemende afstand tussen beide partijen, of het niet correct invullen van de benodigde formulieren.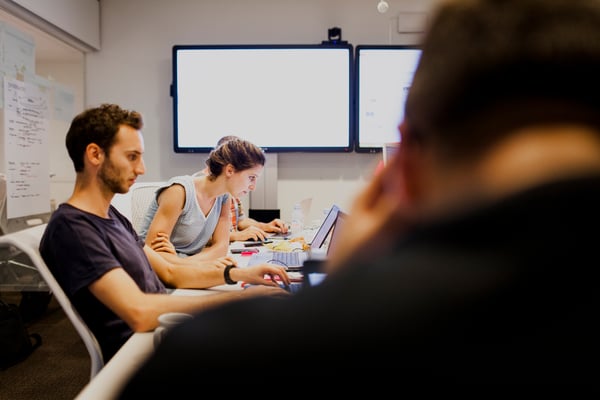 Car trek wil een oplossing bieden met een handige cross-platform applicatie die alle relevante data op één plaats verzameld door een veelvoud aan technologieën. Image recognition moet het mogelijk maken voor een bestuurder om eenvoudig foto's van de schade aan zijn wagen door te geven met daarnaast een Dongle die in staat is de gegevens van een vloot voertuig uit te lezen. De data kan verder verrijkt worden met informatie uit API's en manueel ingevoerde gegevens. Verschillende gegevens worden geaggregeerd, zodat de juiste functionaliteit op het juiste moment kan worden aangeboden aan de bestuurder.
Hackathon uitdagingen
Tijdens de Hackathon legde het team de focus op de uitwerking van een Minimal Viable Product en dit in samenwerking met Avola decision. Het werd een balansoefening tussen de juiste dosis aan nieuwe kennis vergaren en het opleveren van een concrete deliverable. Het vertrouwd geraken met Flutter, een framework van Google om multi-platftom native apps mee te ontwikkelen, zette extra druk op de krappe 36 uur. Daarnaast bracht de integratie met het Avola decision platform ook de nodige moeilijkheden met zich mee.
Resultaten
Het resultaat na de Hackathon is een Electron webapplicatie die de Fleet manager de mogelijkheid geeft om het overzicht te bewaren over de vloot en gerichte calls to action te sturen waar nodig. Sneller accurate info krijgen bij schade aan één van de firmawagens is ook een belangrijk voordeel. Voor de bestuurder vereenvoudigt een Flutter native smartphone app alle communicatie rondom zijn firmawagen. Enerzijds kan de chauffeur de gegevens van zijn wagen raadplegen en contact specifieke informatie terugvinden over o.a. de bandencentrale en de verzekering. Anderzijds kan de gebruiker schade aangeven en documenten scannen om de gegevens gemakkelijk over te nemen bij schadeaangifte. De vlootverantwoordelijke kan direct feedback verzenden bij schade, met een duidelijke oplijsting van de vervolgstappen. De fleet manager bepaalt hierin zelf de regels dankzij het Avola Decision Platform.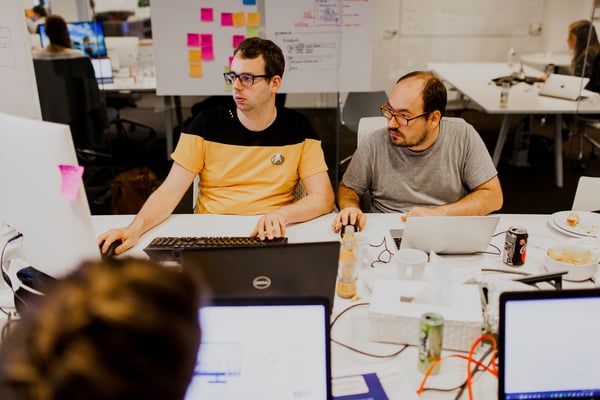 Car trek ziet haar applicatie zelf op termijn uitgroeien naar het centrale entry point dat iedere werknemer binnen een bedrijf heeft om het totaalpakket rond zijn firmawagen te faciliteren en de communicatie met de fleet manager te stroomlijnen. Concreet moet het mogelijk zijn de details van zijn wagen en leasecontract te zien, acties zoals een bandenwissel of schade te melden of een afspraak met de garage te maken. De fleet manager moet op zijn beurt verdere opvolging kunnen doen en belangrijke communicatie naar bestuurders toe kunnen initiëren.