Een niet voor de hand liggende markt in digitale transformatietrajecten is die van de begrafenissen. Nochtans is het geen slechte oefening om hier digitalisering te overwegen. Dagelijks sterven er in België alleen al gemiddeld 300 mensen. De impact van zo'n sterfgeval op de nabestaanden is enorm, en ondanks de nodige voorbereidingen die de persoon (eventueel) al getroffen heeft, blijft het voor de familieleden een zoektocht in de administratieve regelingen. Deze komen dan nog eens bovenop het rouw- en verwerkingsproces.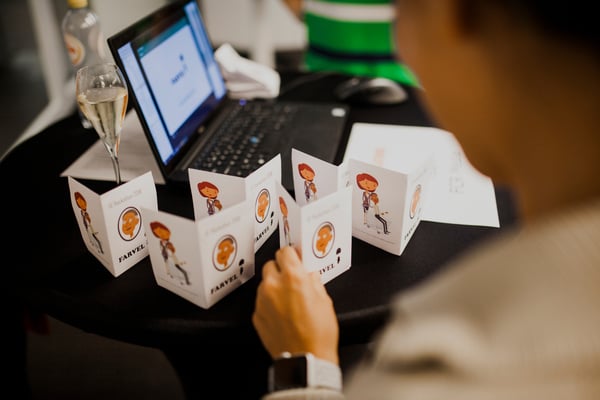 Farvel streeft ernaar om in dit digitaal tijdperk een totaaloplossing te bieden voor de persoon in kwestie en zijn nabestaanden. Het team dook tijdens de hackathon in de customer journey van de familieleden na een overlijden en onderzocht hoe ze dit proces aangenamer konden doen verlopen. In samenwerking met FCR media, bedachten ze een eenvoudig digitaal platform om de voorbereidingen van een begrafenis alleen of samen met naaste familie/vrienden te doorlopen. De uitgebreide dataset die FCR media ter beschikking stelt maakt het mogelijk om vanuit het kanaal slimme suggesties te doen op basis van locatie, trends en persoonlijke input. Met behulp van een chatbot wil Farvel de drempel om informatie op te vragen voor de eindgebruiker aanzienlijk verlagen. Zo kan er met een gerust hart naar het afscheid toegeleefd worden. Daarnaast krijgen de nabestaanden na het overlijden van hun geliefde een oplijsting van alles wat al in orde is gebracht voor de begrafenis samen met een checklist van wat er nog moet gebeuren. Dit alles gebeurt op een manier dat het werk minimaliseert zodat het rouwproces kan primeren.
Farvel geeft aan KMO's in de sector de mogelijkheid om hun services aan te bieden en zich te differentiëren van de concurrentie door prominenter te verschijnen in de suggestielijsten met uitgebreide informatie. Concreet kan dit door middel van een eigen introductietekst, foto's en contactgegevens. Daarnaast ontsluit het platform zich ook aan ondernemingen die iets verder van de sector afstaan maar toch een belangrijke rol kunnen spelen in het laatste afscheid zoals traiteurs, zaalverhuurders of bloemisten. Bedrijven aanwezig op het platform kunnen gebruik maken van een dashboard met informatie over de klanten die geïnteresseerd zijn in hun diensten.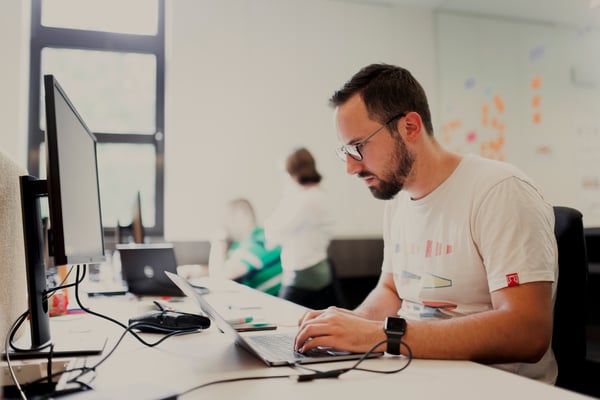 Resultaten
Tijdens de Hackathon heeft team Farvel de focus gelegd op de business zijde en requirements van dit project. Het werd een balansoefening om de scope van het project enerzijds te bewaken, maar er anderzijds toch flexibel genoeg mee om te springen om waarde te kunnen leveren. Daarnaast kwam het belang van de commerciële kant in een sterke business case naar voren tijdens het proces. Het resultaat is een uitgewerkte customer journey die in een later stadium als roadmap kan dienen om het taboe rond overlijden te doorbreken. Mensen kunnen dan bewust en op voorhand omgaan met het heengaan van een geliefde.