Als we even terugblikken op de verschillende conferenties waaraan we vanuit de AE Financial Services community deelnamen, dan blijft vooral de zoektocht naar authenticiteit, naar menselijke relevantie in deze digitale wereld hangen.
Waarschijnlijk was Seth Godin op Supernova eind september diegene die het beste deze zoektocht in zijn sprekersslot samenvatte in enkele opvallende quotes:
"Treat different people, differently"
Iedereen heeft toegang tot en wordt overspoeld door massa's informatie van bedrijven die allen dingen naar uw hand. Daarom is het meer dan ooit belangrijk om al erg vroeg in de product of service lifecycle, eigenlijk vanaf de concept fase, de juiste doelgroep voor je product of dienst te identificeren, hun onderliggende noden te begrijpen en zo snel als mogelijk op een authentieke manier als bedrijf met hen te communiceren en te connecteren. Tot wie richt je product of dienst zich, waarom en waarmee help je je klanten. Enkel op die manier kan je je klanten ertoe bewegen om te praten over wat jij als bedrijf doet, wat dit voor hen betekent en hoe jij hun leven verandert.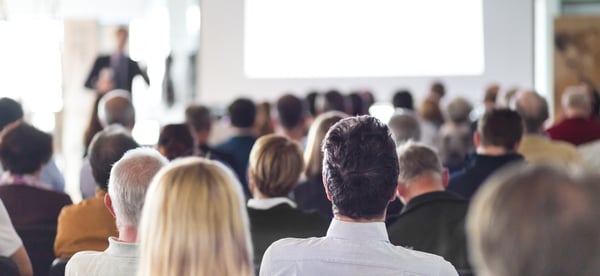 "Stories make people buy"
De tijd dat wie het hardst schreeuwt, wie de meeste aandacht en tijd koopt, ook het meest in de gratie valt bij consumenten, is lang voorbij. De veelheid aan kanalen, de overvloed aan boodschappen, maakt dat relevante, authentieke informatie de enige informatie is die blijft hangen. Als klanten over jouw bedrijf en diensten praten, wordt dit niet beschouwd als spam maar als inspiratie en wordt getolereerd.
"People like us, do things like this"
Vertrouwen, nabijheid en verbondenheid zijn belangrijker dan ooit maar krijgen vandaag een andere invulling dan vroeger. In een digitale wereld is niet langer de fysieke nabijheid en verbondenheid de belangrijkste, het gaat om het verbinden van mensen met dezelfde interesses, noden en doelstellingen. In die zoektocht naar het vinden van aansluiting bij gelijkgestemden, zijn het menselijkheid en emoties leiden tot vertrouwen in de uitwisseling van ideeën.
AE hanteert en respecteert deze principes bij het helpen van klanten in innovatie en digitale transformatie. Bedrijven die willen innoveren, nieuwe producten en diensten in de markt zetten, komen vaak dezelfde hordes tegen die maken dat innovatie in bedrijven soms resulteert in teleurstelling. Verder in deze nieuwsbrief lees je hoe onze collega's van Seth&Dunn via een gestructureerde aanpak bedrijven helpen om succesvol te innoveren. "Love the problem, not the solution" en "Get out of the building", zijn maar enkele van hun adagia.