"Quid est veritas?" (Wat is de waarheid?). Een vraag die 2000 jaar oud is en vandaag meer dan ooit acuut is in onze IT-systemen. Welke CEO durft vandaag met 100% zekerheid zeggen dat de gegevens binnen zijn bedrijf correct zijn? Of nog beter: welke versie van de waarheid in elk van de IT systemen benadert het best de realiteit.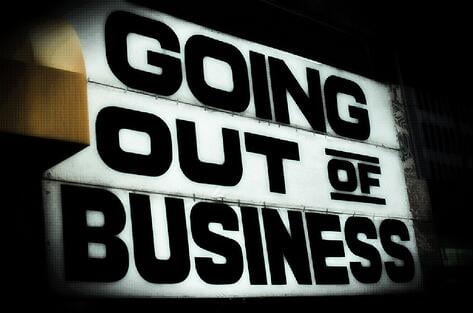 Silobouw
Jawel, vandaag worden we geconfronteerd met de gevolgen van 30 jaar ICT silo-bouw. En dit is geen verwijt. Het is wat het is. Maar vandaag zitten we met verschillende toepassingen, elk met hun eigen gegevensbank. Deze gegevensbanken bevatten bijv. allemaal gegevens over klanten, producten, … telkens op een iets andere manier, binnen een verschillende context, voor verschillende doeleinden.
Maar toch: een klant is een klant en liefst heeft de klant maar één adres of is op zijn minst, in alle systemen, het adres van een klant hetzelfde. Dit maar als voorbeeld.
Moeizaam communiceren
Het wordt nog erger als elk systeem zijn eigen communicatie naar de klant gaat verzorgen. Dan hebben we niet alleen een probleem van consistentie van gegevens maar ook nog eens een probleem van consistentie van communicatie.
En als we spreken over communicatie dan denk ik zowel aan inhoud van de boodschap als aan het kanaal via hetwelk we de boodschap brengen: brief, electronische uitwisseling, website, email, mobile, facebook, open data, …
Herkenbaar?
Dan zijn er een aantal acties die we onmiddellijk moeten gaan doen:
1) Zet een team op dat de verantwoordelijkheid krijgt, evenals het mandaat, om de kwaliteit van de gegevens
goed te krijgen en
goed te houden.
Dit laatste betekent dat zij in élk project zullen betrokken zijn en dus ook hun eisen mogen stellen aan hoe applicaties met de gegevens zullen omgaan.
Dit team is een gemengd team: business én ICT en wordt typisch geleid door iemand van de business. Het komt ook voor in het organigram.
Begin met de gegevens die de belangrijkste (end-to-end) processen ondersteunen en gemeenschappelijk zijn over deze processen.
2) Zet een project op dat als doelstelling heeft de huidige situatie recht te trekken en recht te houden. En liefst met minimale impact op de huidige applicaties.
3) Zorg dat ontwikkelaars terug met de grootste zorg omgaan met data. Dit kan alleen door de rol van database beheerder en data designer te herwaarderen. Geen enkele ontwikkelaar brengt nog wijzigingen aan aan de gegevensbank. Het wordt terug met de grootste zorg gedaan en verloopt gecoördineerd.
4) Breng alle inkomende en uitgaande communicatie in kaart en breng hier stapsgewijs consistentie in. Ook hier moeten we terug vertrekken vanuit de processen die aanleiding geven tot communicatie.
Men moet er zich bewust van zijn dat het zwaartepunt van onze gegevens zich buiten onze organisatie aan het leggen is.
Foute of inconsistente informatie en communicatie naar onze stakeholders leidt steeds tot wantrouwen.
Daarom zijn uw gegevens uw reputatie.