Dat AE dit jaar 20 kaarsjes uitblaast mocht natuurlijk niet onopgemerkt voorbij gaan. We maakten van het tweejaarlijkse festival op onze eigen terreinen dit jaar een speciale editie ter ere van ons porseleinen jubileum. We vierden bovendien niet alleen twintig mooie jaren van co-creatie met onze klanten en met elkaar, maar ook de 60steverjaardag van CEO Bruno Denys.
Op AE heerst een cultuur waarin er hard wordt gewerkt, maar ook evenzeer wordt stilgestaan bij feestelijkheden zoals deze. Dat we zo bouwen aan een fijne en aangename werkplek, bewees onze recente bekroning tot een van Europa's Best Workplaces 2019. Met twee podia, een verzameling aan straffe artiesten, verschillende foodtrucks en een heuse camping, werd Scrum Rock 2019 ongetwijfeld het feest van het jaar.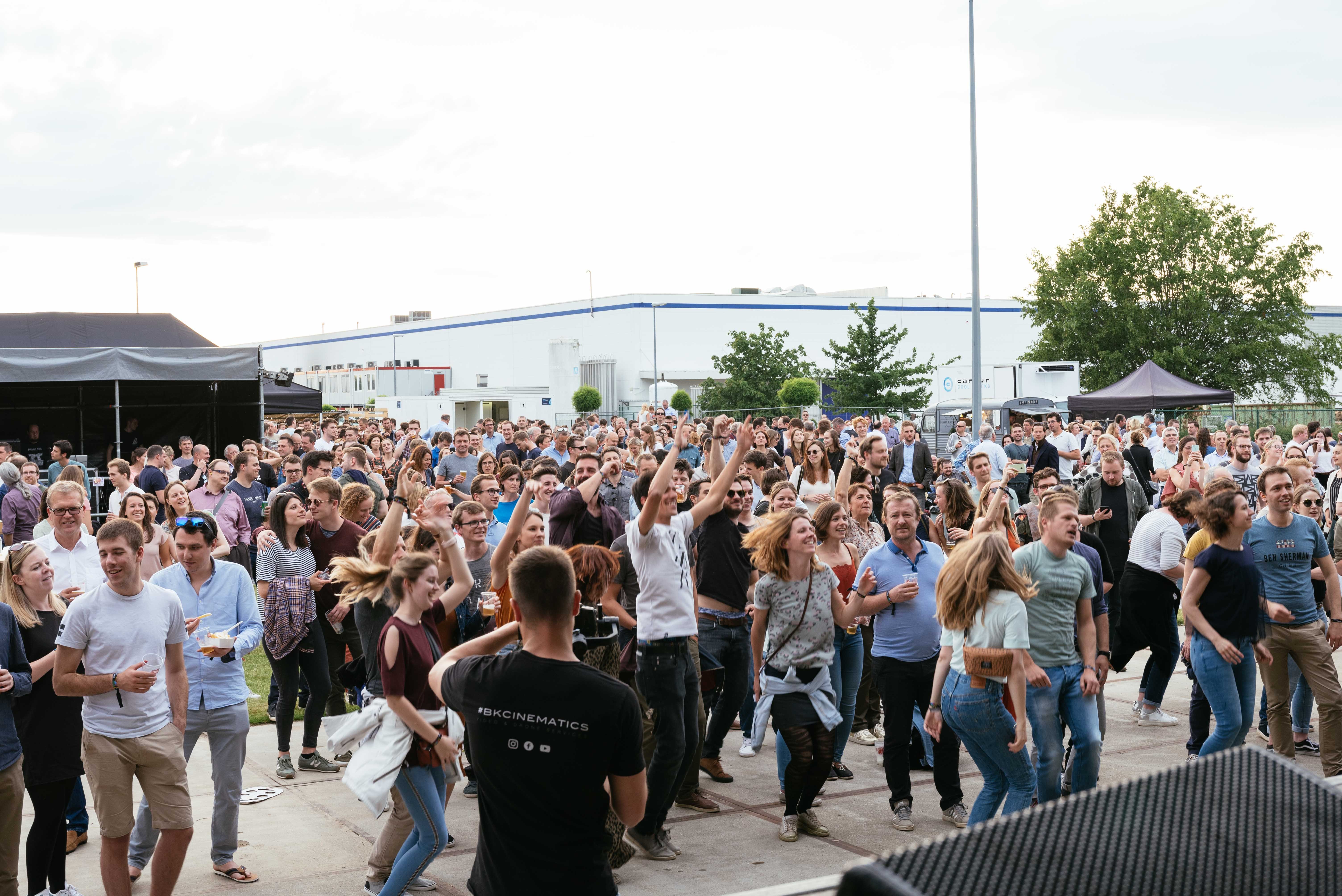 Naast onze inhouse-band Consultants of Swing, mochten we Mirranda, Mooneye (Studio Brussel's Nieuwe Lichting 2019), DJ Grannies, SuperJam feat. Babl en niemand minder dan Bart Peeters en Laura Tesoro als hoofdact op onze podia verwelkomen. Dat het dak eraf vloog, is nog maar een understatement. Bovendien zamelden we met een zelfgemaakt dessertenbuffet maar liefst €1201,62 in voor goede doelen Feestvarken vzw en Hart voor Handicap. De kers op de taart!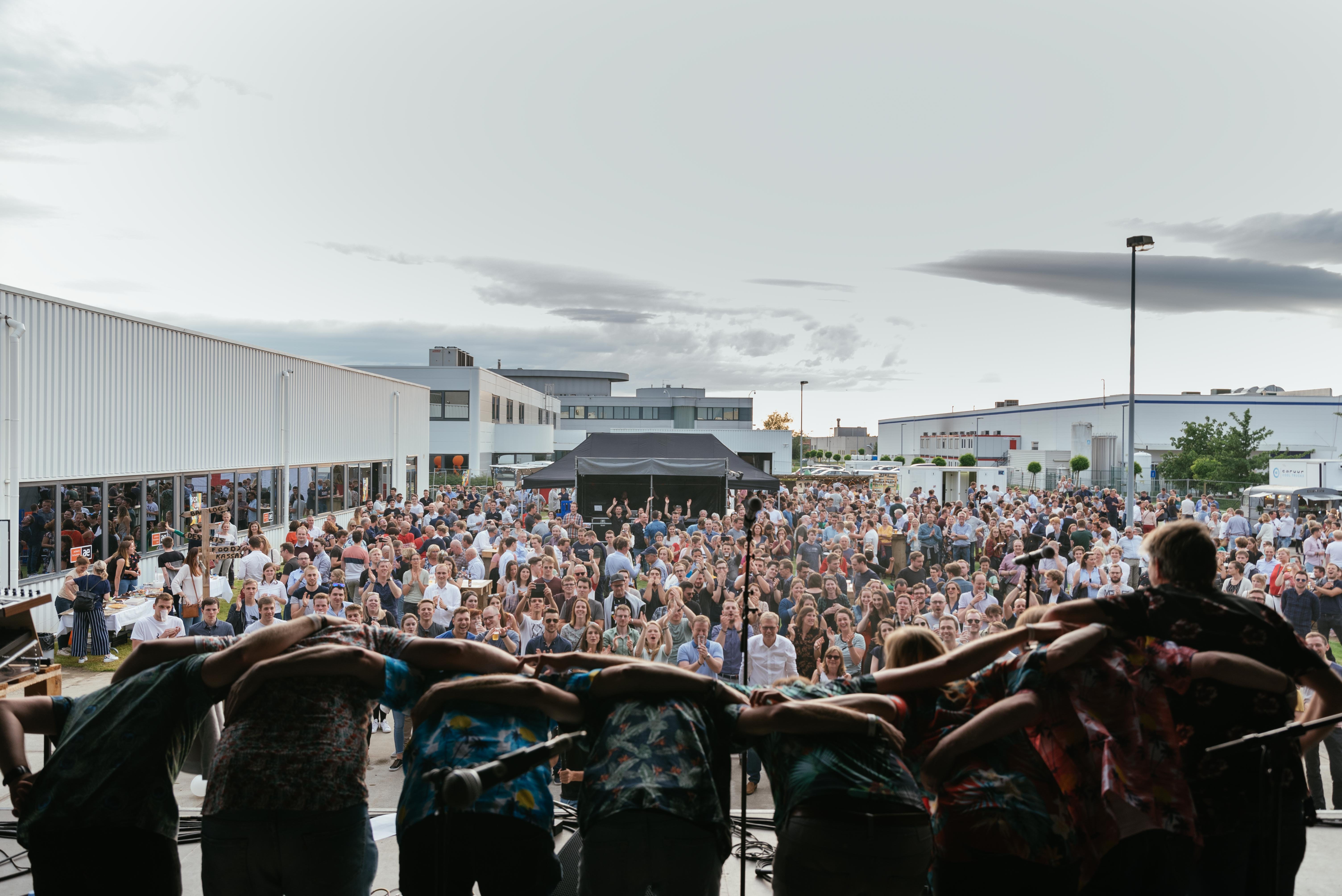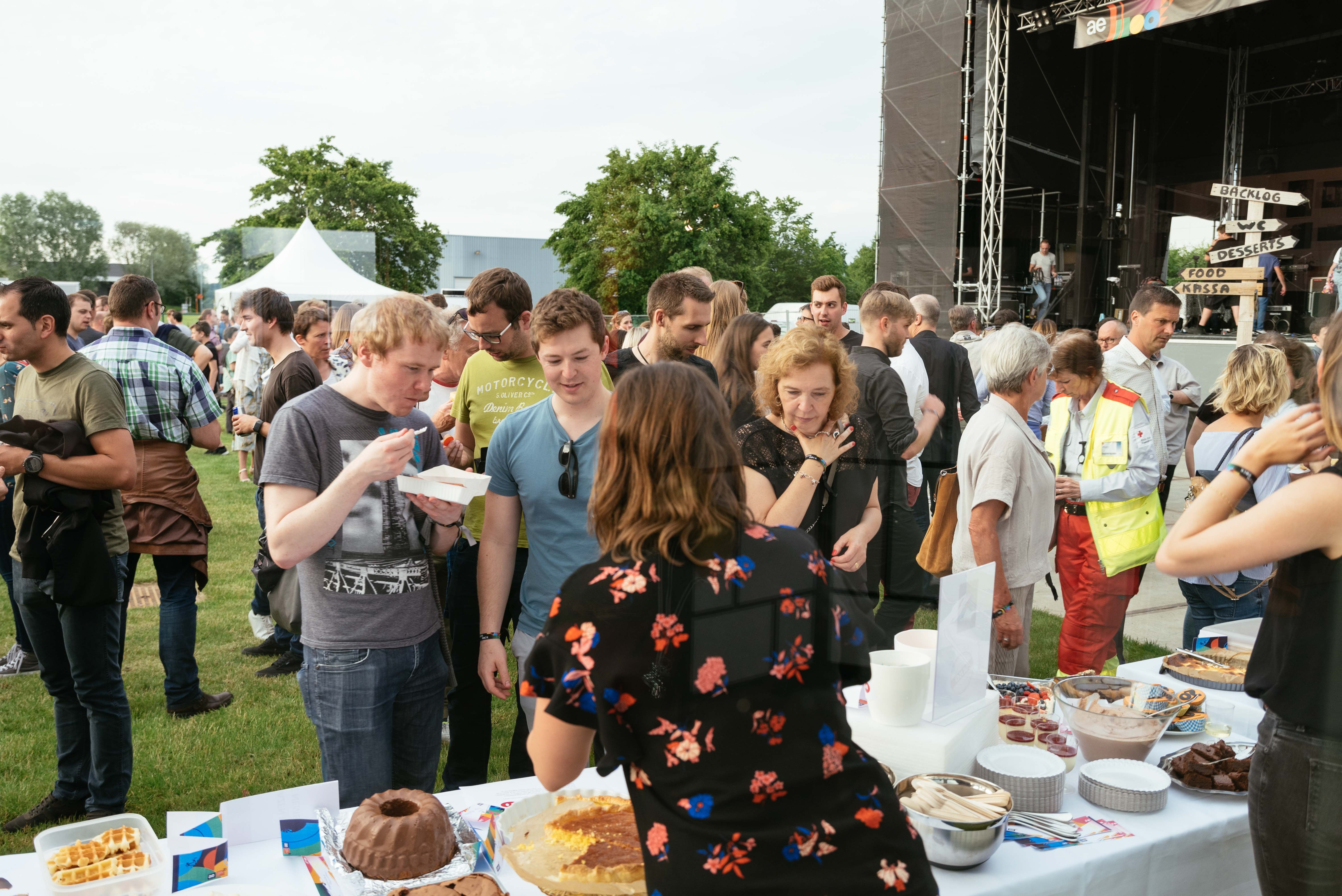 Voorafgaand aan Scrum Rock organiseerden we de allereerste Open Traening Day. Een Traening Day is typisch een interne aangelegenheid, waarvoor we zowel eigen mensen als externe sprekers vragen om hun expertise te delen in allerhande domeinen. Het doel? Kennisdeling en netwerken met elkaar – twee belangrijke waarden binnen AE.
We vonden dat het hoogtijd was om onze klanten vanop de eerste rij te laten ontdekken hoe AE'ers bijleren en kennis opdoen van elkaar. Zo kwam o.a. Jurgen Appelo spreken over Agility Scales en Barry O'Reilly over Designing the systems of the future. Een geslaagde editie!