In keeping with years of tradition, March 12 saw us organize the Technovate finals! As always, a number of students had been challenged to come up with an innovative idea and transform it into a demo product. This year's Technovate was devoted to helping out Red Cross Flanders.
During the 24-hour Hackathon on February 28, the teams (and their AE coaches) spent their time focusing on further developing their innovative idea and coming up with a technological solution to match. If all seven members of the jury are to be believed, the results were promising – to say the least. Jury member Johan Moons:
"The entire jury agrees that the quality, creativity, elaboration and pitches were of a particularly high level this year. We are impressed with what these students have achieved in only 24 hours' time, not to mention the passion with which they presented their idea during the finals."
No fewer than ten teams competed for the coveted grand prize – a student start-up trip to New York (in collaboration with Academics for Technology) – but The Innovators were crowned the overall Technovate winners with an idea to facilitate blood donation and incentivise donors. Their application proved a technological solution rich in functionalities that ensure business relevance, short-term feasibility and user-friendliness. Chances are this total package will be a hit with Red Cross Flanders. "This idea may prove useful to numerous projects Red Cross Flanders is currently organizing internally. The students are therefore invited to present their app to a number of stakeholders within the organization to see how their idea could take further shape," explains Johan. Team member Cobe was all enthusiasm when called on stage to receive to the award: "We were not expecting this at all and are very, very pleased."
Teams It Hertz when IP and The Musketeers also received their share of awards for the best technological development and the most innovative idea, respectively. The Musketeers presented a technological solution that uses Virtual Reality to improve the blood donation experience and, ultimately, attract more donators. It Hertz when IP took care of the wow factor by applying wearable technology to monitor the well-being of social workers and act on it accordingly – something very dear to Red Cross Flanders' heart. Johan confirms: "The teams have done a fantastic job in terms of both business relevance and innovation."
Discover It Hertz when IP's idea // Discover The Musketeers' idea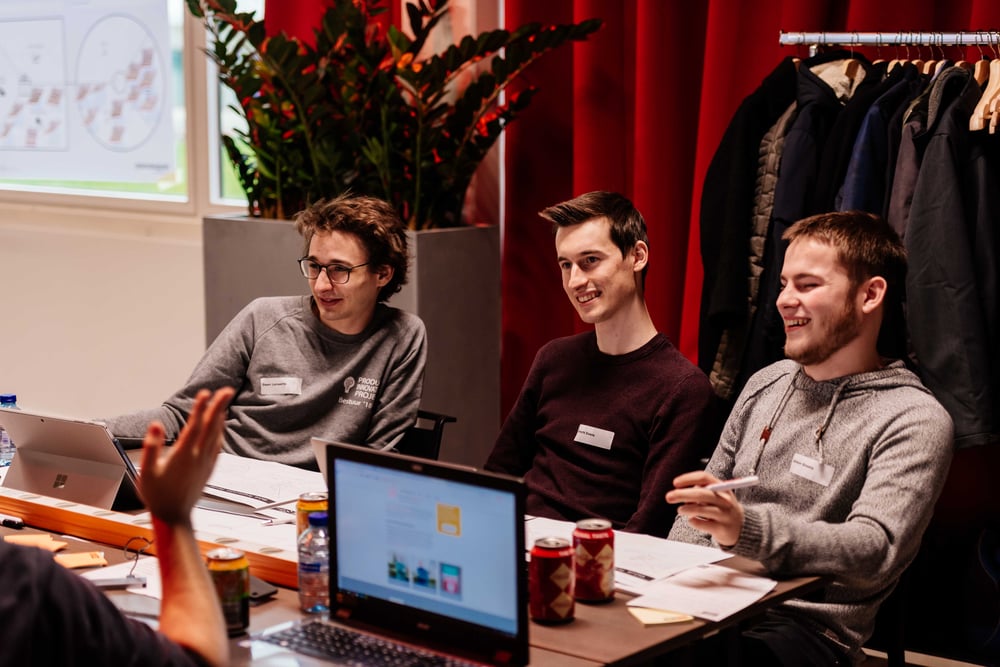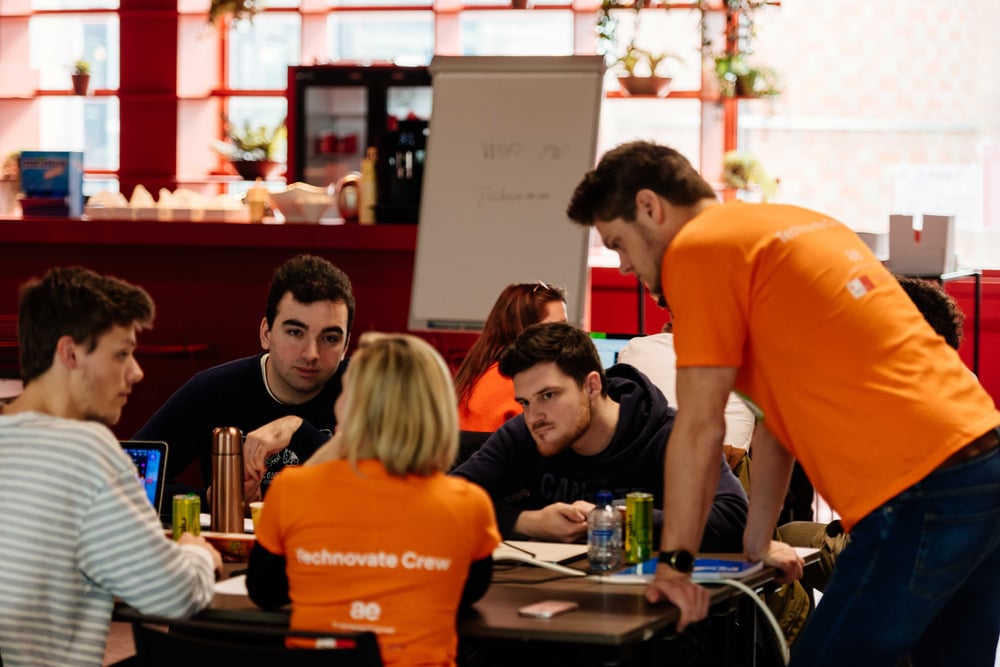 In short, another successful edition of another Hackathon that brought lots of innovation to the table!