Stijn Vander Plaetse is the new CEO of AE. Vander Plaetse joins AE after 6 years as VP Business Sales & Segment Marketing at Telenet Business. Together with his teams, Vander Plaetse realized a strong growth for the business telco in a very competitive market, a feat for which he recently was awarded the inaugural Trends Sales & Marketing Award.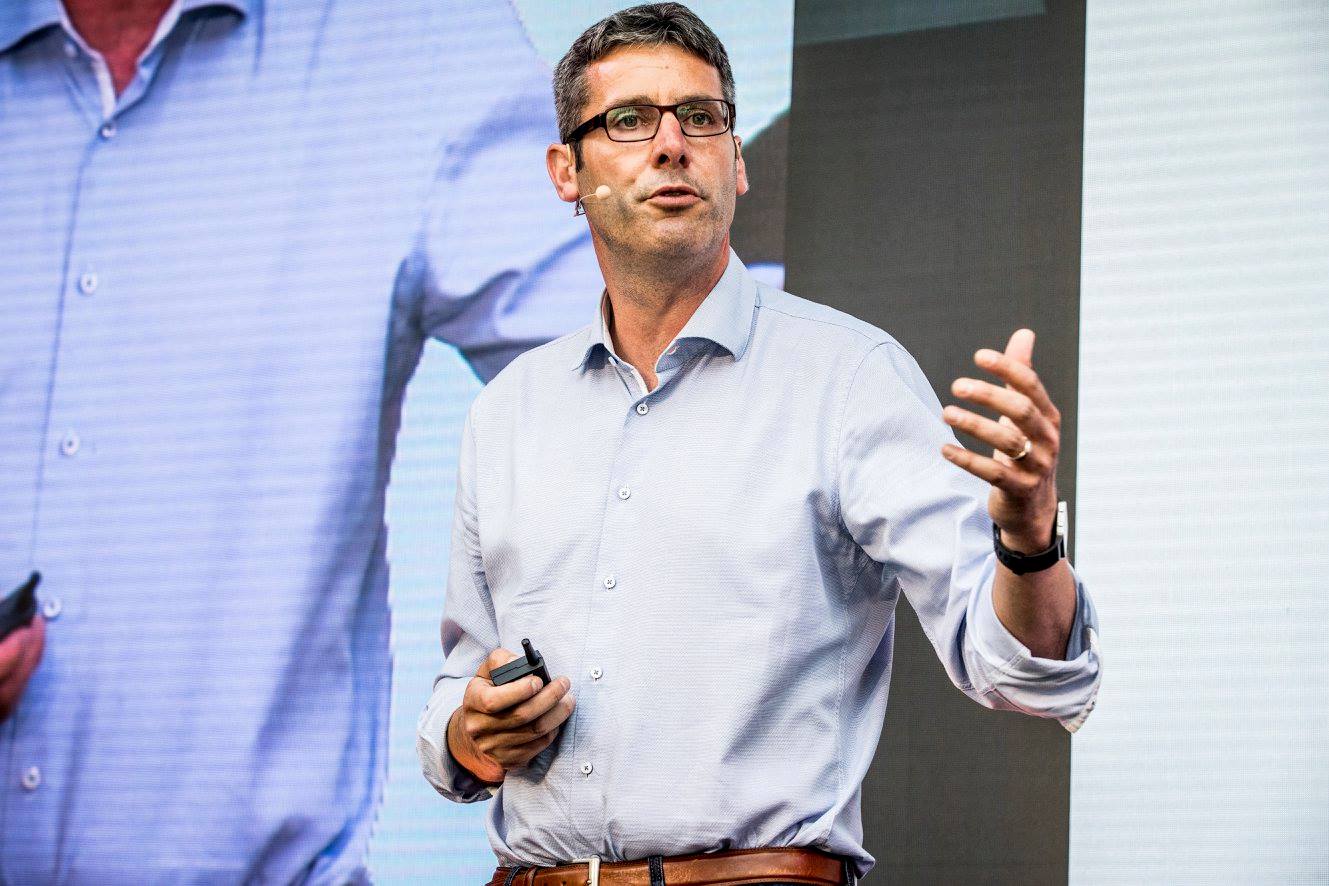 Turning challenges into opportunities
Creating smart innovations by placing the customer front and center has been a constant in Vander Plaetse's career, and he'll continue to do so at AE. "We're living in a fast moving and fast changing world where companies are confronted with a slew of challenges," Vander Plaetse says. "I strongly believe in helping customers expand their agility and in turning their challenges into opportunities. Over the past 20 years, AE has built up a strong track record in making their customers future proof through business architecture and digital transformation."
"I'm very much impressed by the expertise around here, exemplified by a unique company culture in which co-creation and knowledge sharing are the key ingredients. Companies that partner with AE gain access to a collective knowledge base on day one of their partnership. That's an extremely important differentiator in the world of digital transformation."
Passing the torch to Vander Plaetse is Bruno Denys, who had been in charge of running AE since founding the organization in 1999. In Vander Plaetse, Denys is convinced of having found the right person to guide AE into the future. "With Stijn joining us, as well as the continued professionalization of our management and the further expansion of our advisory body, I can now focus on my new role as committed long term shareholder. As such, I want to support AE's continued growth and our staying true to our values and culture."
Today, AE has more than 320 employees and has been a Great Place To Work since 2011.