What better excuse for a party than celebrating twenty years of AE? Our thoughts exactly. In honor of our porcelain anniversary, we organized a special edition of the festival we host at the AE headquarters every two years. What's more, we made sure to party extra hardy this year, because next to twenty years of co-creating with our customers (and each other), we also celebrated our CEO Bruno Denys' 60th birthday.
'Work hard, play hard' is what AE is all about – hence our joy when AE was recently named one of Europe's Best Workplaces in 2019. Boasting two stages, a line-up of impressive artists, multiple food trucks and a whole campsite to boot, Scrum Rock 2019 was the event of the year indeed.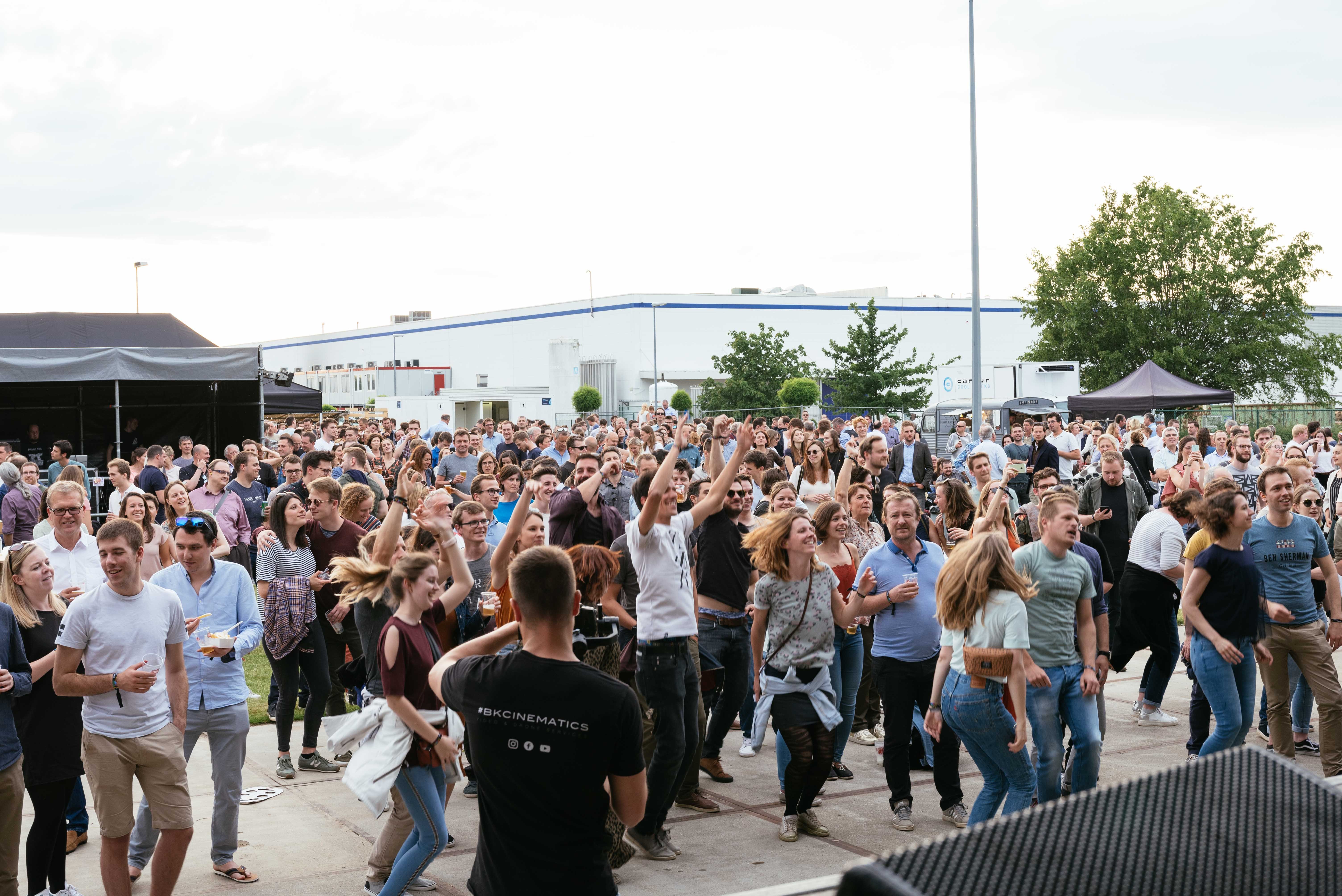 In addition to our very own in-house band Consultants of Swing, we welcomed Mirranda, Mooneye (Studio Brussel's Nieuwe Lichting 2019), DJ Grannies, SuperJam feat. Babl and none other than Bart Peeters and Laura Tesoro to the stage(s). Not to toot our own horn here, but the crowd went bananas – speaking of food, did you know our home-made dessert buffet reeled in no less than €1,201.62 for charities Feestvarken vzw and Hart voor Handicap? Talk about the icing on the cake!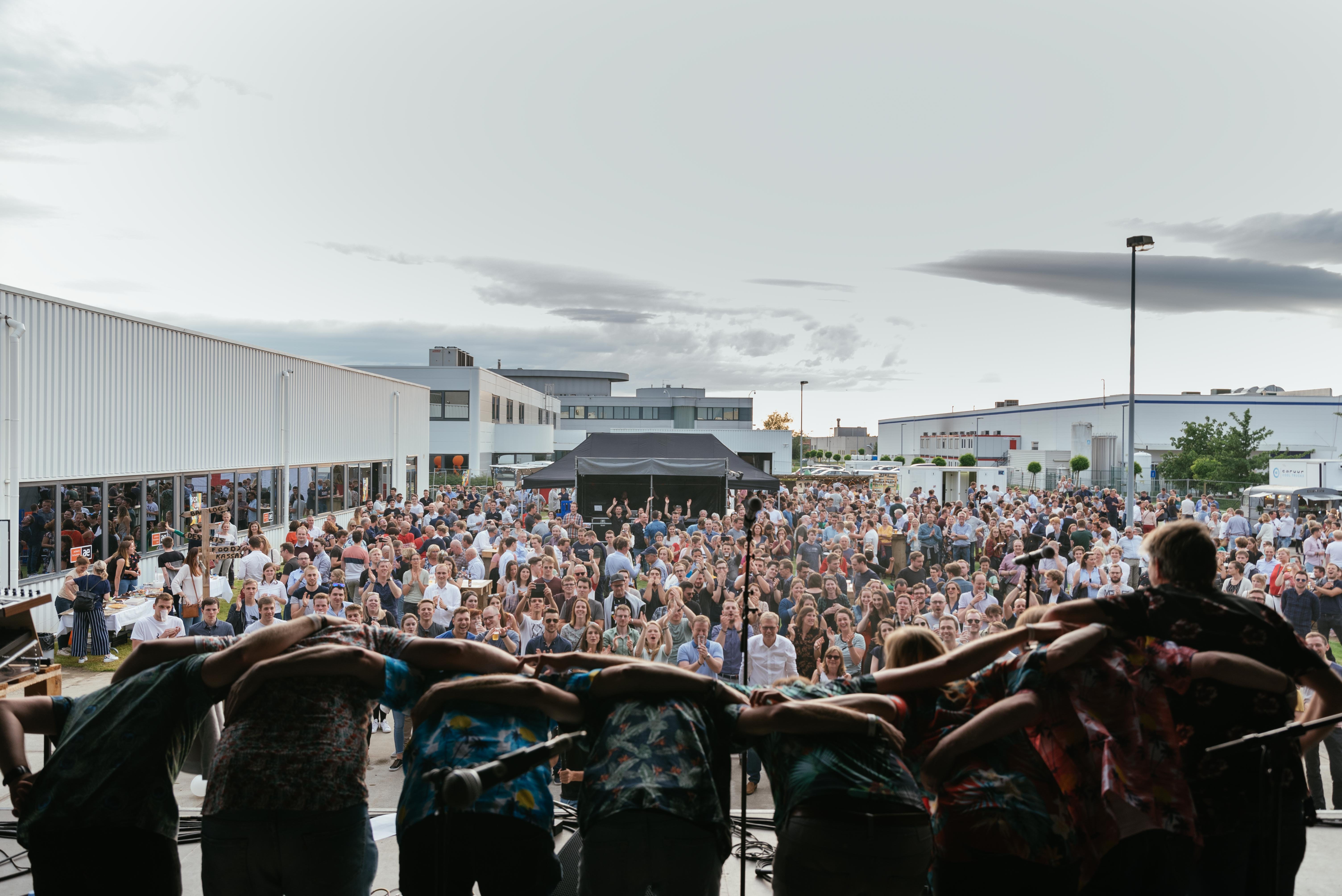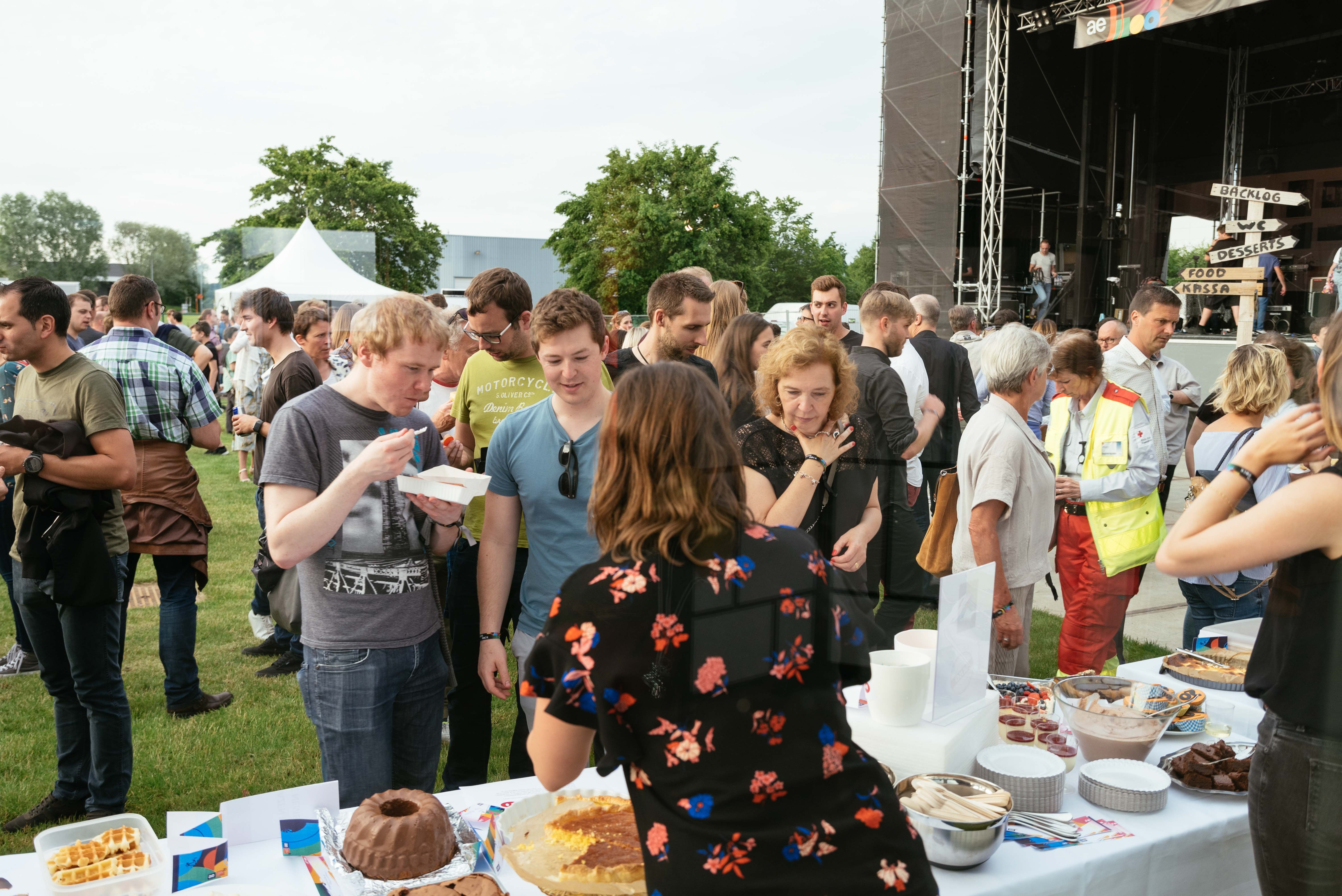 Prior to Scrum Rock, we organized the very first Open Traening Day. Typically internal events, Traening Days are gatherings where both our team members and external speakers chat about their expertise in all sorts of domains. The aim? Sharing knowledge and networking – two values AE holds dear.
This year, however, we felt it was high time to give our customers a taste of how the AE team members learn from each other. Jurgen Appelo, among others, gave an interesting talk about Agility Scales while Barry O'Reilly gave everyone the 101 on Designing the systems of the future. A successful first edition!