The Flemish Sign Language Center found a partner in AE to revamp the existing translation dictionary of the Flemish Sign Language. The current translation dictionary website that translates Flemish Sign Language to Dutch and vice versa, is outdated.

The Flemish Sign Language Center, which is mainly concerned with language initiatives, strives to provide even better support for the deaf community and those closely involved. Moreover, from now on the Flemish Sign Language Center would like to adapt the concept to an explanatory dictionary, rather than a translation one. The Flemish Sign Language is more complex as there isn't just one gesture for each word or vice versa. An explanatory dictionary can provide more substantive information about the form, function and meaning of the gestures.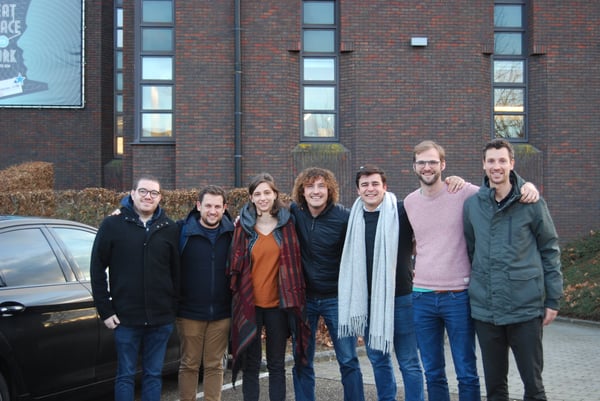 In addition to an adaptation of the concept, the parties are aiming for a number of innovative functions in a new app and website in order to be able to spread the results of lexicographical research easier in the future. It's not the first time that AE joins forces with the Deaf Community. In 2017, a Hackathon project was dedicated to finger spelling in the Flemish Sign Language in collaboration with Deaf Flanders.

The Flemish Sign Language Center reacts enthusiastically to the collaboration:

"In the first contacts with AE, we already felt the commitment and engagement of the AE team, as they were very excited to work with us on this unique project. We look forward to a pleasant cooperation! ".

Do you want to stay informed of this project? Be sure to keep an eye on the social media of AE and the Flemish Sign Language Center!