Data News has announced the nominees for its sixth Young ICT Lady of the Year award as part of its annual She Goes ICT campaign. Great news: Senior Consultant and Solution Architect of our Accelerator Solution Valerie Taerwe is among the Top 10. Congrats, Valerie!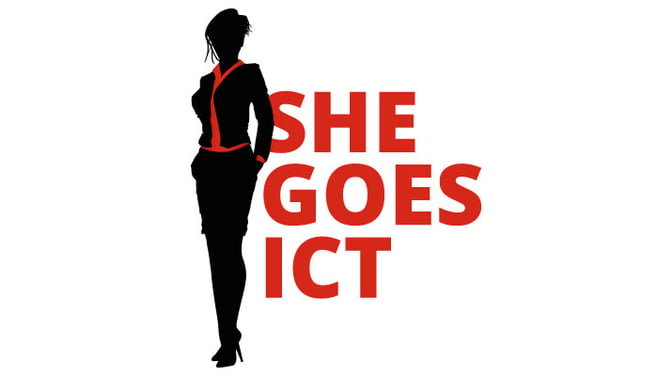 The five nominees that have received the most votes between now and February 5 will get the opportunity to present themselves in front of the Data News jury, who will then announce the Young ICT Lady 2017 at the She Goes ICT award ceremony on March 9.
Help Valerie make it into the Top 5 by casting your vote now. Read on for a quick interview with Valerie about her work at AE and for our customers.
This year is your fifth at AE. How have you seen the company and yourself evolve since you started out?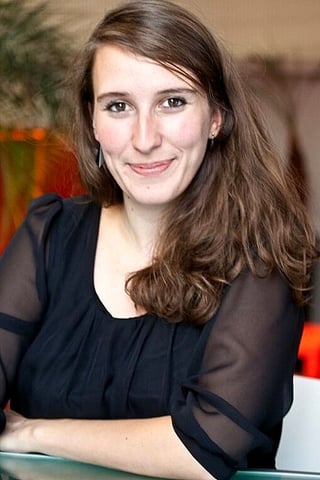 Valerie Taerwe: AE has grown tremendously over the past few years. The same goes for myself and the colleagues that started along with me.
The 10 of us that enrolled in the AE Academy as the 2012 starter class have all found their own way. Because there are so many things to get your teeth into at AE, taking the steps to go where you want to go – and getting there at your own speed – happens quite organically.
The growth of our organization has really been spurred by the fact that we're a learning network organization in every sense of the word.
With what mindset did you show up at our doorstep in 2012 when you applied for a job?
I have to say that back then I was still not too sure in which direction I wanted to go. As an Engineer in Computer Sciences I wanted to assume a technical role first and foremost. But at the same time, the business side of things appealed to me a great deal: searching for value, typically in close collaboration with customers. AE offered me the bridge between both worlds.
I was also looking for a company where 'helping each other out' was a real part of its culture. The fact that I knew a few people who had started their careers at AE definitely was a factor as well. It helped to convince me that I was making the right decision.
I remember being mad at myself because it was my intention to do a few 'practice' applications before going all in for my dream job. But suddenly that carrot was dangling right in front of me and I never applied anywhere else.
What makes working at AE something special for you?
My colleagues, no doubt. From the very first day it was clear that the people at AE are very open. Because we all underwrite the same values, it's easy to connect with one another, both professionally and socially. Among its many advantages, this atmosphere fosters asking for feedback and learning from each other daily.
Is there one specific AE core value – continuous improvement, commitment, people growth, balance – that you identify with the most?
Honestly, it's hard to pick one. I would say 'balance', because it covers a lot of areas and has an increasing relevance. Positivism is a core component of this value for us, and I'm convinced that a positive approach to any problem can make a world of difference.
Next to your work as a consultant, you're also the Solution Architect of our Accelerator Solution. What does this entail exactly?
In many of our projects, AE is the architectural partner for our customers. With Accelerator, we're also a partner in innovation. We help our customers generate and select the right innovative ideas to thrust their business forward – and we've got the knowhow to help fully realize those ideas.
As Accelerator's Solution Architect, I'm the first contact around these topics. But I immediately look to involve others in the process so that as many colleagues as possible get to join in on these challenging projects.
How much of a balancing act is it to combine all of these tasks and roles? And how do you manage?
Let me respond to that with a quote: "Everything will be okay in the end, if it's not okay, it is not the end." (John Lennon). And also: "If you are not willing to look stupid, nothing great is ever going to happen to you." (House MD)
What do you hope to achieve professionally in 2017?
After a wonderful 2016, I can only hope for things to continue the way they did last year. Taking home the Young ICT Lady of the Year award would be splendid of course, but first and foremost I want to continue to add value at AE and our customers and partners. I really take to heart the words of Maya Angelou: "I've learned that people will forget what you said, people will forget what you did, but people will never forget how you made them feel."
Vote for Valerie as Young ICT Lady 2017 now over at the She Goes ICT website.