The foyer of October 25th marked an important milestone for AE: we introduced the world to our new brand Seth & Dunn. The name does not sound as "Said and Done" coincidentally, because we strongly believe that innovation is not just something to talk about, but something to start doing effectively. We are proud to present Seth & Dunn to you, and who's a better fit for the job than one of our Innovation Leads, Hans Robben?
Hans Robben: "Today innovation is of great importance for companies that want to prepare themselves for the future: start-ups appear out of nowhere every day and form a threat that is often difficult to foresee. Preserve market share, let alone increasing it, will be a huge challenge for organizations. Way too often, they seem not equipped for this task…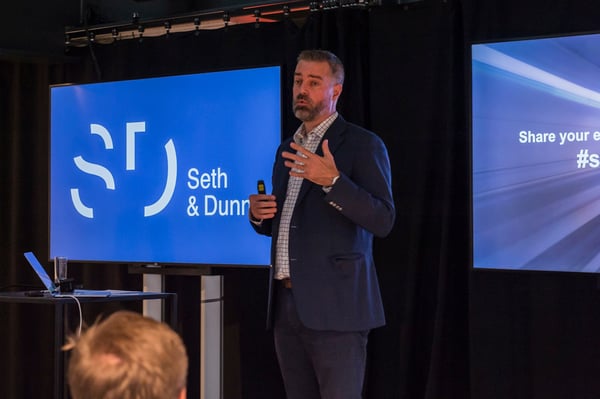 How should a company organize itself to boost its innovation initiatives? How do these initiatives deliver the desired business result? How do you prioritize between different initiatives? How do you tackle all these challenges to strengthen and mature your organisation in terms of innovation?"
Seth & Dunn wants to answer these and many other questions. Seth & Dunn gathers a group of people from different backgrounds, but with a joint experience of many years in innovation processes. Through a structured and iterative approach they quickly reduce the risks of innovation and we search out for the greatest business value.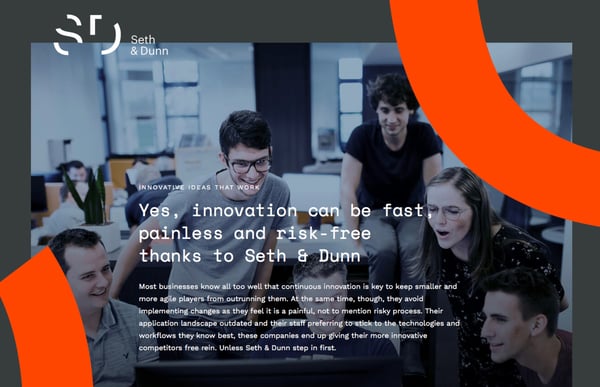 Curious about what Seth & Dunn can do for you? Have a look at their website, and follow our upcoming blogposts for more info.