AE is pleased to announce our partnership with Barry O'Reilly (Black Tulip).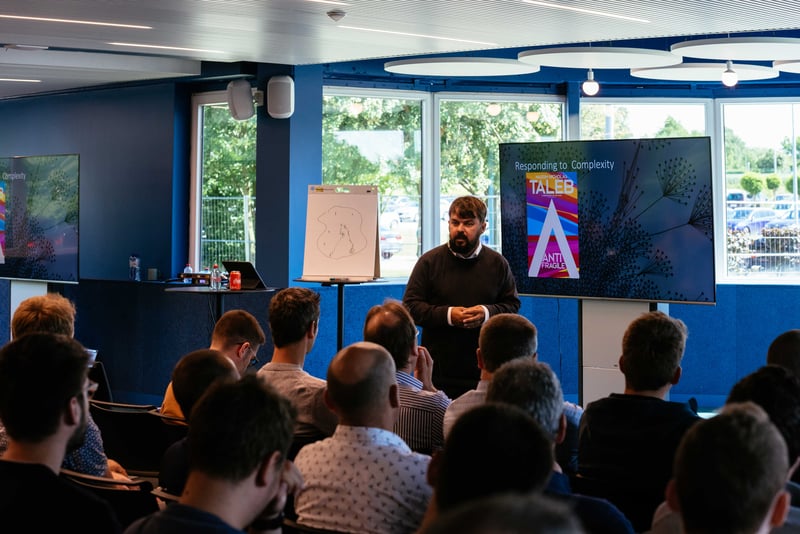 In today's world many organizations and their systems lack agility: they're unable to cope with the pace of external change and have difficulties meeting the demands of business stakeholders. Common project methodologies try to predict future events and try to control them by taking them explicitly into account during the design. The outcome often is a very complex, rigid and fragile architecture.


Barry O'Reilly's approach for Antifragile System Design results in architectures that make organizations and their systems more resilient. By embracing complexity, thus accepting that we do not control all the variables in a modern software project and its ecosystem, we can begin to design solutions that will help us reach our goals, even in ever-changing circumstances.


With more than 20 years of experience in architecting complex environments, AE believes that this method adds to our approach and supports our ambition to design and develop the most resilient and flexible digital platforms possible. If you want to know how AE can help you in getting your architecture antifragile? Get in touch.


Already curious to know more? Join our webinar of 21 October in which Barry explains his approach of building antifragile architectures. More info about this webinar is coming soon!


And stay tuned, as we are planning a training on antifragility later on this year.