May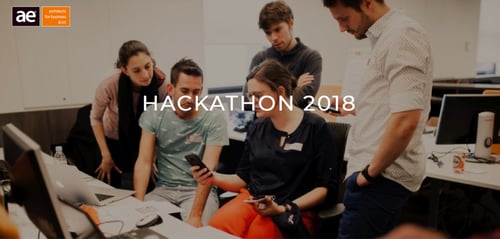 31/05 - 01/06 - AE Training - Hackathon : Dream It, Build It
"Innovation is everywhere. It has a profound impact on how people and companies interact with the world. But even though technology has sped up our daily lives incredibly, we shouldn't fear that it will completely overpower us. What is more, at AE we believe that in the future the ticking heart of business and IT will remain human. That's why the 5th edition of our AE Hackathon is themed - Dream It, Build It - to underscore precisely the human sensibilities involved with innovation.
June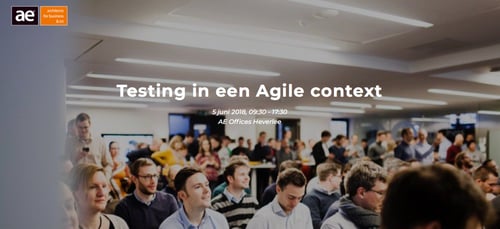 05/06 - AE Opleiding - Testing in an Agile context
"During this training the students get a clear insight into how to set up an efficient test approach within an efficient test approach within an agile environment. We provide insight into a number of good practices that ensure that you are capable to deliver software in a qualitative way."
11-12/06 - AE Opleiding - Experience days
"A two-day introduction to an integrated approach to design product and services in which the customer experience is key. We provide an interactive initiation to the wonderful world of design thinking, customer experience (CX) & outside-in, and teach "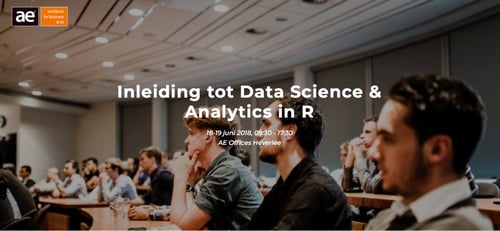 18-19/06 - AE Opleiding - Introduction to Data Science & Analytics in R
"In this training we provide a solid base of Data Science en Analytics skills, which can determine the strategic guidelines of your organization. We start in the programming language R (thé language par excellence for analytics) and show you the techniques to maximise you return from the data that is available."
25-26/06 - AE Opleiding - Front End engineering for the Web
"We discuss the technologies, libraries, cloud services, ... that make up a modern front end stack. Are you curious about how the fork is in the field of modularity, component design, ALM, UX, reactive extensions, API communication and do you want to gain practical experience?"
October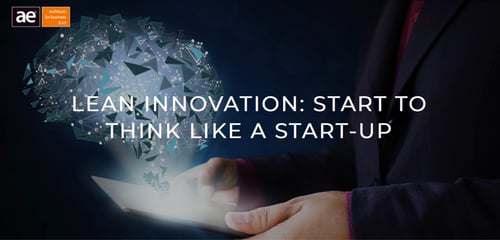 October 2018 - AE Foyer - Lean Innovation
"Innovation is a big thing nowadays. Hackathons, brainstorming, ideation, we are massively engaged in coming up with new ideas that will make our products and services better, faster and cheaper. No wonder the number of start-ups has grown exponentially in recent years. Should your company participate in that race for ideas?"
December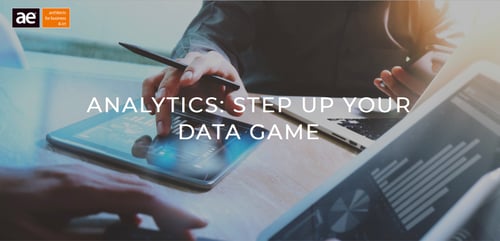 December 2018 - AE Foyer - Analytics: Step up your Data Game
"The data hype is here to stay. Today, few business decisions are made without it. During this foyer we reveal the underused potential from company data. Are you ready to step up your data game?"
Past
Events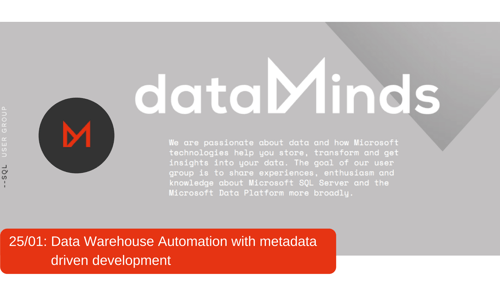 25/01 2018 - AE Partner Event - Data Warehouse Automation with metadata driven development
by Dataminds - AE Offices, Heverlee
"In this session, we will go over the basics of Biml, BimlScript and learn how we can use metadata to create a framework for automating your data integration tasks. After this session, you can start with the automation of your SSIS packages. Our own AE BI-expert Koen Verbeeck will speaker during this event." More info

29/01 - 30/01 2018 - AE Partner Event - IN-DEPTH: Offensive IoT exploitation training
by Zionsecurity - AE Offices, Heverlee
"IoT or the Internet of Things is one of the most upcoming trends in technology as of now. Many new devices are coming up every single month. "Offensive IoT Exploitation" is a brand new and unique course which offers IT professionals the ability to assess and exploit the security of these smart devices" More info
31/01 - 01/02 2018 - AE Partner Event - SEC DEVOPS: Injecting security into Devops
by Zionsecurity - AE Offices, Heverlee
"Is it possible for developers and those involved in the development process, to help create more secure applications by utilising numerous tools and standards? The aim of the course is to enable those involved in an agile-like development process to add security testing into an already pressured short iteration cycle." More info