A Selection from our training range [dutch]:
During this course, we will explain the essence of Enterprise Architecture and will demonstrate how Enterprise Architecture must be reinvented in order to stay relevant in a VUCA world, and how it is an essential link for achieving enterprise agility. More info.
A two-day introduction to an integrated approach to developing products and services which put the Customer Experience first. An interactive introduction to the wonderful world of design thinking, customer experience (cx) & outside-in. More info.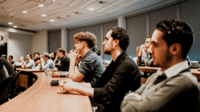 Front End Engineering for the Web
We will teach you the tricks of the trade, without losing sight of security and quality. We will also look at which frameworks, libraries, tools and techniques/best practices are current within the Front end world. Finally, we will provide participants with tips on how to succeed as a Front End Engineer. More info.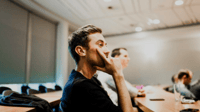 Fundamentals of Business & Functional Analysis
In this course we offer a framework for business and functional analysis and zoom in on the most important techniques to get started within your own organisation. We take a look at the crucial role business analysts play today in the digital transformation that every company is experiencing and show how you can clearly map out the needs of the many stakeholders in a digital world. More info.
This training covers the extend to which our traditional information model and ER diagrams still conform to this new world. We not only determine which models or information artifacts are useful, but also the way in which they are used. Besides, we'll highlight how the role of analysts changes under the influence of the 'big data revolution' in which IT is increasingly becoming an innovation enabler for new business. More info.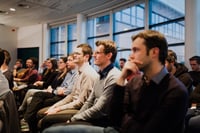 Introduction to Data Science & Analytics in R
This course offers a solid base for Data Science and Analytics skills which can determine the strategic guidelines for your organisation. We start in program language R (the ideal language for analysis) and demonstrate the techniques for maximising returns on the data that is available. More info.
This training offers an overview of tackling integration issues within your company, on an architectural, organisational and project level and addresses anyone who has to deal with integration: from business, function through to technical, architects, analysts, programme/project leaders and team leads. More info.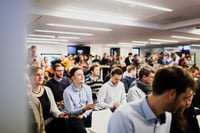 Testing in an Agile context
During this training, you will be offered a clear insight into how you can set up an efficient testing approach within an Agile environment. We will provide an insight into a range of good practices which will ensure you are able to supply software using a high-quality approach. More info.
This two-day course offers an overview of analytical methodologies and techniques for working with data and maximising the returns on your marketing activities. We outline the data landscape and demonstrate the value of data in marketing: which marketing concepts and tools are grafted onto analytics? We will further examine the various available analytics methodologies that can also be applied, in hands-on exercises. More info.