To survive and to really make a difference, companies must not only be masters of suitable and customer-tailored service; they must also outshine the competition in flexibility, accessibility and personalisation. They can only do this by thoroughly understanding the expectations and behaviour of their customers and reacting accordingly.
Decision quality is not the only thing that needs to improve, companies also need to make decisions faster.
In the digital world, companies have to process ever-increasing volumes and different types of data, which are generated faster and faster. The relevance of that data is often short-lived and that makes fast processing absolutely crucial.
Just think of streaming data generated by sensors and, more and more, by the many other devices we use in our daily lives. And then there are the data from online interactions by customers or from the use of apps and smartphones.
For companies it is absolutely essential to process, integrate and convert these data into the right insights at the right time because it enables them to make the conversion from a reactive to a proactive approach: preventing production breakdowns from taking place, anticipating changing market circumstances or customer needs and expectations…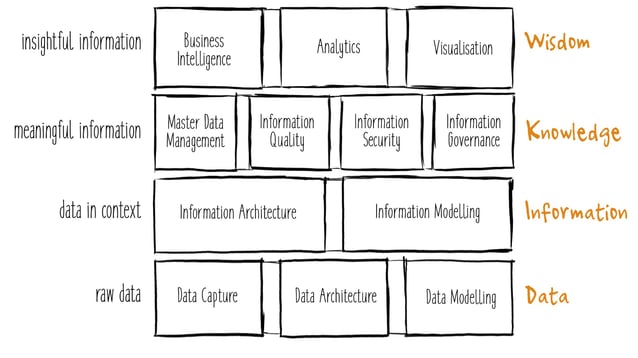 Organisations obtain different kinds of information through a variety of sources. Acquiring, storing and integrating this information as well as processing and gaining insights into this data requires new methods, competencies and technologies. Companies must organise in such a way that they can manage both the classic information streams and the new forms of data and information in an effective way.
AE helps organisations set up and implement a holistic approach with a view to turning information and data into a true competitive advantage. We do this by establishing a strategic road map for information management, by mounting initiatives in light of the customer's actual needs (migration, integration, big data, architecture, …) and by providing support in several strategic and core disciplines such as master data management, data governance and data quality management.
Conceptualising, designing and developing intelligent decision support systems (reporting, predictive and descriptive analytics, visualisations, …) is also one of our strengths. These systems can be used in the optimisation of operational excellence, to enhance the customer experience, to devise strategy and to develop innovative business models.
This makes it possible to translate the insights gained from data into concrete actions and new products and services that capitalise on current customer needs.
Companies that do this well hold a competitive advantage over their rivals that don't.