AE and Fluxys work well together. The utilities player and AE have been partners for almost 20 years. The perfect time to place this collaboration in the spotlight. Together with Albin Vico, IT Program Manager, and Vincent Mahieu, IT Project Leader, we zoom in on this co-creative partnership and look towards the future.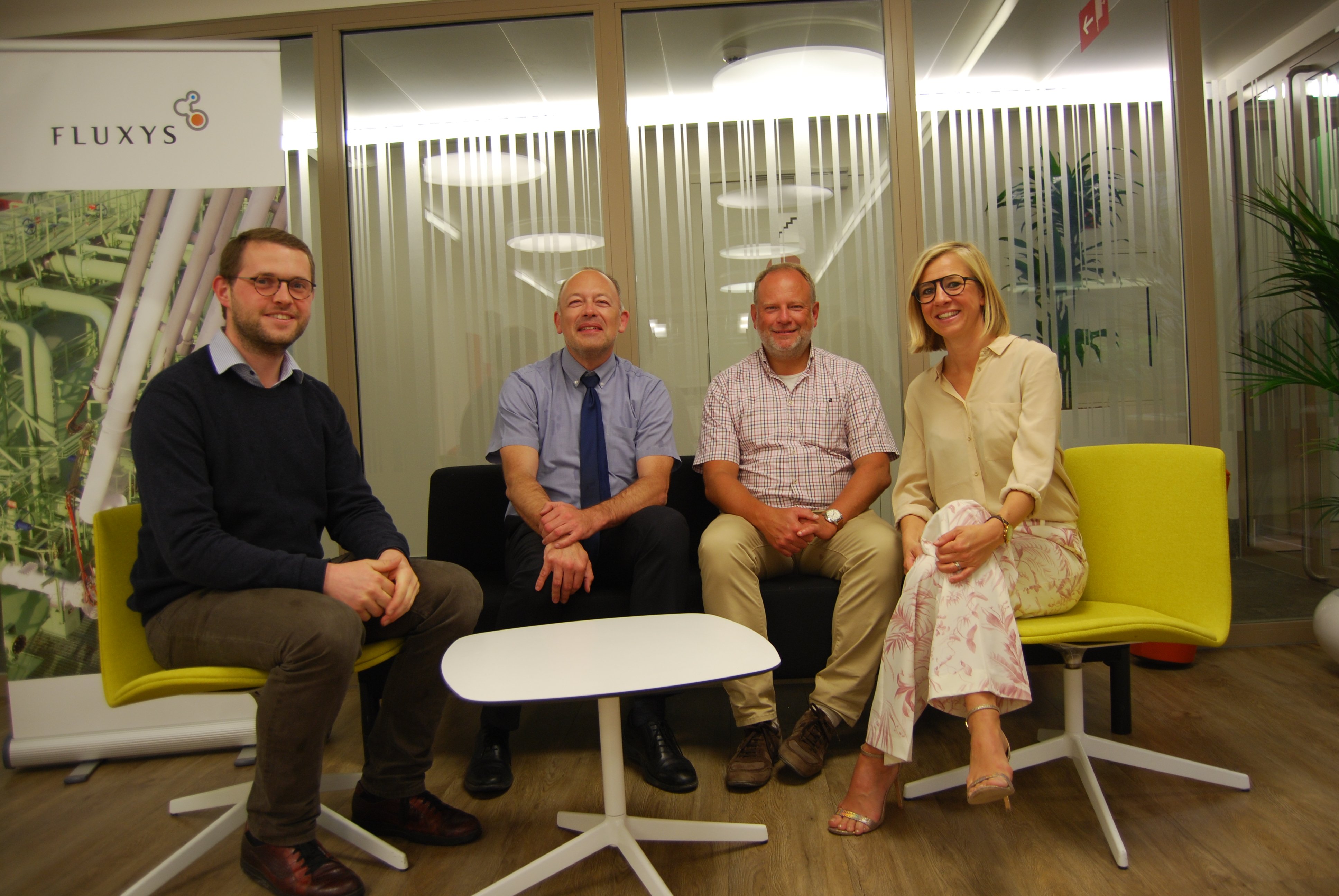 Hello Albin & Vincent. Let's kick off this interview from the beginning. Who is Fluxys and what do you do?
Albin: We are a Belgian gas infrastructure group headquartered in Brussels and are active throughout Europe in pipeline transport of natural gas, gas storage and the transhipment of liquefied gas. We are responsible for financing, construction and exploitation and we sell the capacity of the infrastructure to producers, suppliers and wholesalers. Continuous improvement is our message, because the gas and energy market is in full swing. Today we are active in a dozen European countries, but we are also looking forward to opportunities outside of Europe. At the same time, we are working hard on initiatives to improve the energy transition: projects to use natural gas as low-emission energy in truck transport and in shipping, for example. Or projects to convert excess green energy into carbon neutral green gas that can be stored easily. In short: a range of innovative routes with which we can make a difference in an energy system in which the gas and electricity networks complement each other optimally.

It's a fact: the utilities market isn't an easy market to operate in. What are your greatest challenges at the moment?
Albin: We're faced with a multitude of challenges today. Over the last few years, the way we work with clients has changed completely. Where we primarily used to provide services with underlying long-term contracts, today we tend to increasingly work with much shorter contracts in a market where competition has increased considerably. In that context, our range of services is constantly evolving and the underlying IT support must be constantly up-to-date. At the same time, we have to be prepared for what is to come tomorrow.

These sound like serious business challenges. When did you realise that you needed to find a partner to help shape your story?
Vincent: That realisation came a long time ago. We had started the liberalization of the gas market at the time and had to implement Third Party Access. Those responsible at the time had a clear vision of what they wanted to do to achieve that goal. We were using local applications and the intention was to build an integrated software environment. At that point, we realized: more architectural coordination and direction are needed here and we will need a framework. That is how we started our search. AE then emerged as the best option because they had already developed such a framework. It was also the start of Microsoft.NET and AE already had experience with that.
What convinced you to choose AE?
Vincent: I have to say your way of thinking immediately matched our way of working. We realised that AE has a similar strong vision, put forward good ideas and was really strong in terms of architectural thinking.
So you quickly signed the contract?
Vincent: I wouldn't say quickly (laughs). No fewer than 17 versions of the contract were drawn up. Never in my life have I seen that many track changes in a Word document, all in a different colour. But we got there in the end. I think we made our respective legal departments very happy that day. And we were finally able to get started.
And then what? The ink has dried and AE starts at Fluxys. Where did we primarily offer support in those early days?
Vincent: AE started with us under a technical architecture assignment. Specifically, you provided support with the design of the initial framework for our TPA application, better known as the current G-smart suite. This was challenging for us because it was a totally new framework that required a new way of thinking. AE's support was invaluable. We soon realised that analysis, to properly capture the why of the framework, would be interesting too.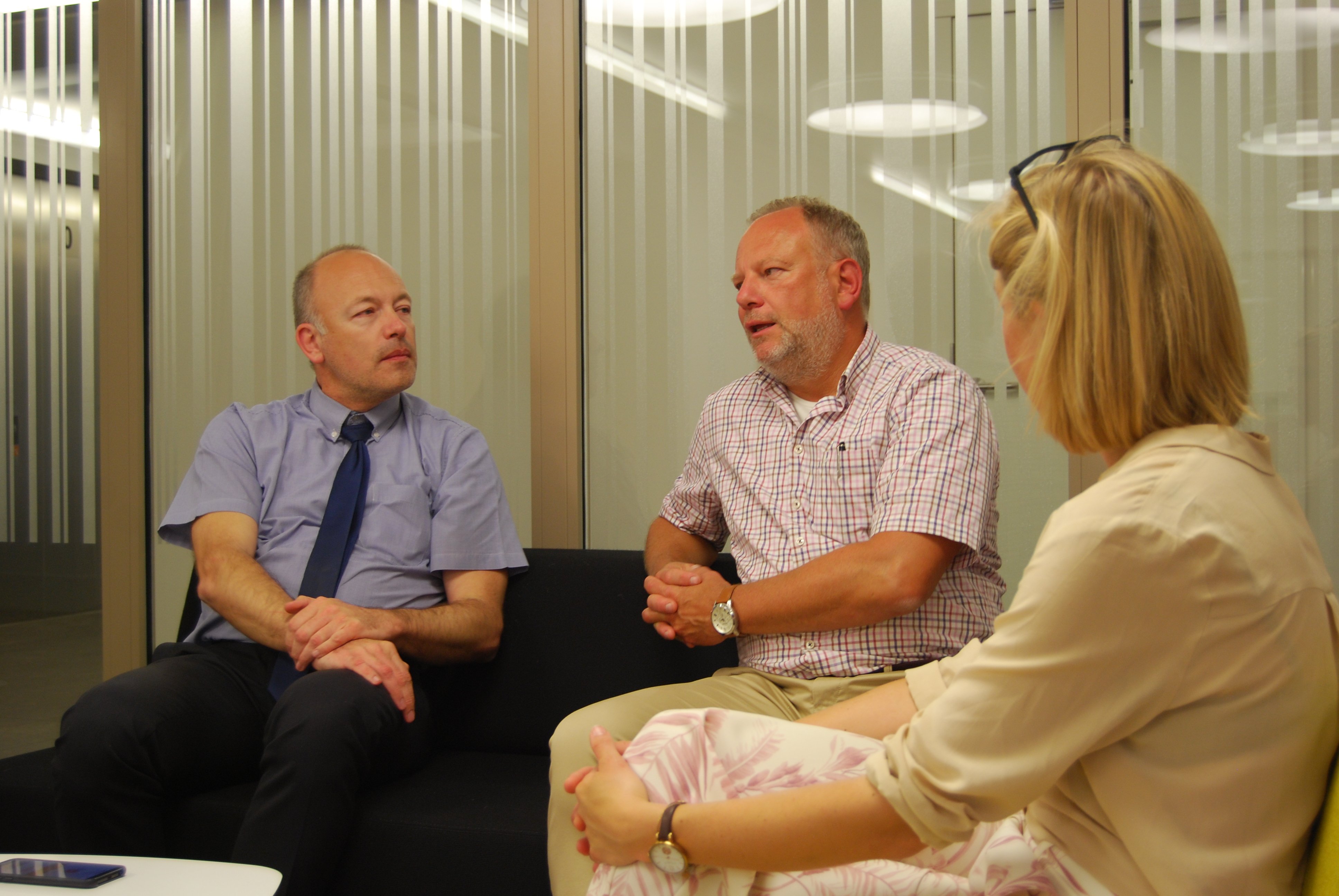 Over the years our collaboration has evolved massively. As partners, we've been able to achieve a lot. Where does that enormous confidence in AE as a partner come from?
Vincent: I think the success lies in the fact that AE people are extremely well trained. To me they operate at a significantly higher level than other consultancies. They're not just analysts or developers in my experience.
Albin: I fully agree. The complexity of our environment is not always easy to understand, but in most cases they succeed in gaining and managing sufficient knowledge in a reasonable period of time to offer concrete added value. A positive attitude is also important for us and the integration within our teams works very well, both for junior and senior profiles. It shows AE has a qualitative selection procedure and passes that quality on to its clients.
Vincent: I'd like to add that this level of quality remains stable over time. Even though not all the people from the early days are still on board, the right spirit, positive attitude and high quality have always remained. This means it's not just linked to a few people, but that it's specific to the entire organisation.
Thank you for these kind words. Are there any other things in which AE differentiates itself from the competition?
Albin: Another positive I'd like to mention is the attention AE has for the problems in our sector. At Fluxys we really notice there is a broad knowledge of the challenges of today and tomorrow. And not only that, you use that knowledge by exchanging ideas with us, advising us or making suggestions on how we can do even better in the future. That really is an added value!
Co-creation is central to our organisation. Is that how the collaboration between AE and Fluxys works too?
Albin: By definition we work in co-creation with your teams for most of our activities. Co-creation is structurally ingrained with us too. We only have a limited number of projects that we've fully outsourced in the context of our G-smart suite. Usually it's a case of bringing together the "big brains" within the teams and looking for a solution together.
That being open to cooperation is strongly felt by our teams, as is a well-founded interest in where the world is going and our joint ideas on this.
Albin: That's entirely correct. And it'll probably become even more necessary in the future due to the rapid evolution of the market and technologies. It's becoming increasingly important to be quick to respond and pick up on trends in time.
Looking back on the partnership with AE so far, what milestones have you achieved together?
Vincent: For me, the creation of the first TPA suite, which later became the G-smart suite, was a milestone. It wasn't easy because we were faced with a very tight deadline. I remember it begin April first, 2004, which is a strange date to launch a first version of something. It was a real challenge to get ready on time and deliver a necessary quality product. But we succeeded and we learned a lot. We then invested in testing and project management to further grow that application.
Our consultants know you for your progressive mentality of 'it's OK to make mistakes'. Do you think that's important?
Albin: Absolutely. The remarkable thing is that everyone, both internal employees and external consultants, feels highly responsible for what they are doing. Mistakes can happen and we need to learn from them and grow.
Vincent: The beauty of this is that there is no difference between our internal and external people when it comes to collaboration. Everyone helps each other to get to the best result possible, and that's wonderful.
Of course we're curious about the future. How do you see the partnership with AE evolving?
Albin: Fluxys will certainly face many challenges in the upcoming years. Our priority remains to continuously respond to the needs of our business. At that level there are also many projects and new ideas that we want to investigate and implement together. Moreover, we want to further modernize our systems. All these elements together indicate that we will certainly need reinforcement in the future. So hopefully we can count on the help and support of AE here too.
Last but not least: You have been a client of AE for almost 20 years now and as it happens we're celebrating our 20th anniversary this year. If you could offer a birthday wish, what would it be?
Vincent: Just stay the way you are, really. Keep attracting the best people and safeguard that positive mindset! If you do that, it'll be your guarantee of success for the future.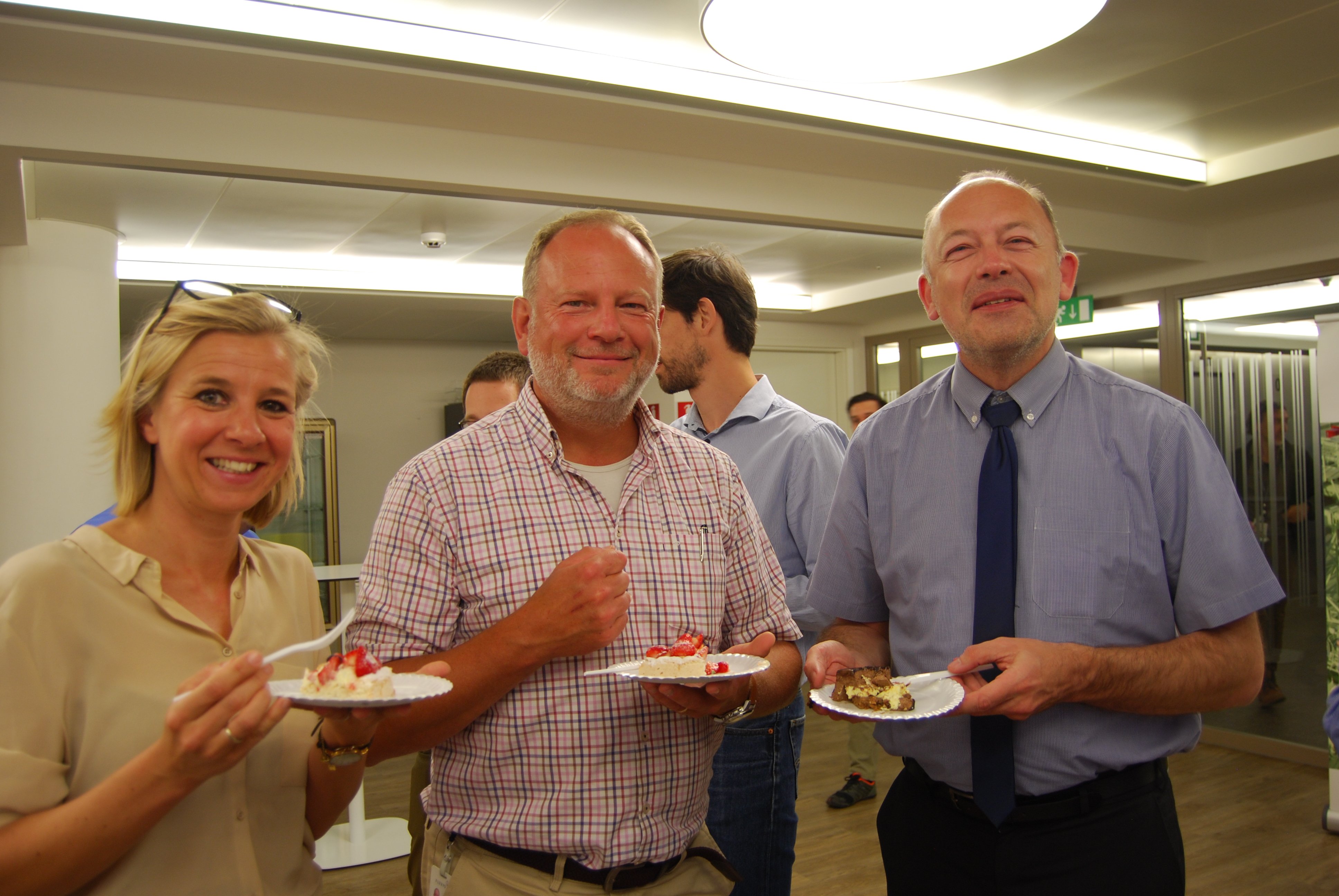 To celebrate our many years of collaboration, we visited Fluxys and enjoyed a delicious piece of cake together. Thanks for the great partnership and on to the next 20 years!