At AE, we believe in co-creation. No ready-made packages, together we build a solution that fits your company, with tailored coaching.
These courses provide you with specific knowledge, which you can use to get started improving your own organization.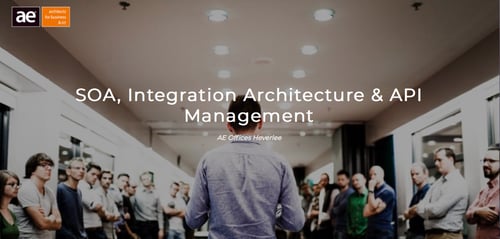 27 - 28 February 2018 - AE Training - SOA, Integration Architecture & API Management
AE offices, Heverlee
"After the succes of our first Open Training Month, we kickstart 2018 with a new series of training courses to keep your Digital journey on the right track. First up: Integration Architecture. It's time to embrace the integrated world"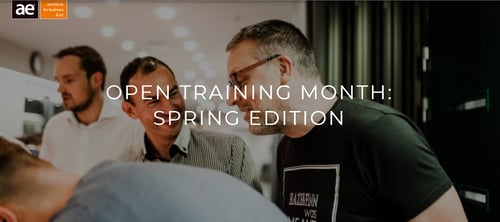 Spring 2018 - AE Training - Open Training Month: Spring Edition
AE offices, Heverlee
"After a succesvul first edition, we are proud to announce that we are organizing a Second Open Training Month in the Spring of 2018. Together, we can get your company back into digital shape!"