At AE, we believe in co-creation. No ready-made packages, together we build a solution that fits your company, with tailored coaching.
These courses provide you with specific knowledge, which you can use to get started improving your own organization.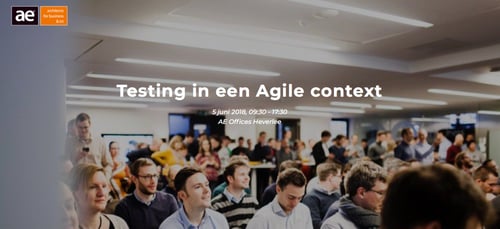 05/06 - AE Opleiding - Testing in an Agile context
"During this training, you'll get a clear insight into how to set up an efficient test approach within an efficient test approach within an agile environment. We provide insight into a number of good practices that ensure that you are capable to deliver software in a qualitative way."

11-12/06 - AE Opleiding - Experience days
"A two-day introduction to an integrated approach to design product and services in which the customer experience is key. We provide an interactive initiation to the wonderful world of design thinking, customer experience (CX) & outside-in, and teach "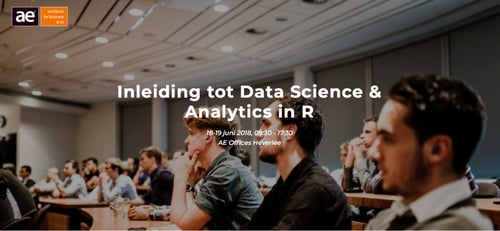 18-19/06 - AE Opleiding - Introduction to Data Science & Analytics in R
"In this training we provide a solid base of Data Science en Analytics skills, which can determine the strategic guidelines of your organization. We start in the programming language R (thé language par excellence for analytics) and show you the techniques to maximise you return from the data that is available."

25-26/06 - AE Opleiding - Front End engineering for the Web
"We discuss the technologies, libraries, cloud services, ... that make up a modern front end stack. Are you curious about modularity, component design, ALM, UX, reactive extensions, API communication and do you want to gain practical experience?"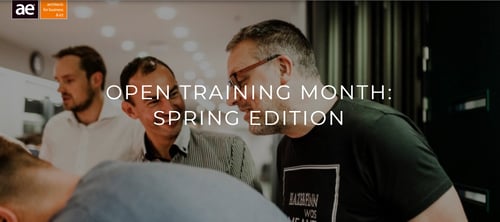 Spring 2018 - AE Training - Open Training Month: Spring Edition
AE offices, Heverlee
"After a succesvul first edition, we are proud to announce that we are organizing a Second Open Training Month in the Spring of 2018. Together, we can get your company back into digital shape!"