The way we create business value is becoming increasingly out of date.
Dynamic markets, complex ecosystems and disruptive technologies are changing the rules of the game. Meeting these challenges requires transforming our enterprises profoundly. Illustrated with real-life examples provided by co-speaker Stijn Verstraete (Attentia), this talk presents how Johan Merckx is living the journey of transformation in the companies he is working with. During the keynote, Stijn and Johan will zoom in on their experiences in designing and creating the Attentia DOTS platform.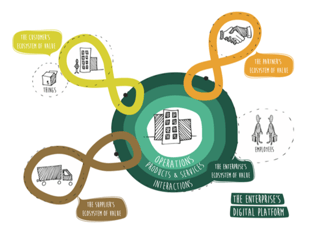 Enterprise transformation:
3 different but highly interrelated perspectives
how to innovate products and services by taking an agile, ecosystems approach for value creation,
how to transform from siloed technology architectures to integrated digital platforms to connect people, businesses and physical objects in value networks,
how to improve organizational structures to better fit value creation by bringing together multidisciplinary teams that operate close to the market.
Let this talk and the experiences of Attentia inspire you to become yourself a change maker for value creation at your own company.
Why you want to join this event
Get inspired by a clear vision together with very concrete realisations and customer cases.
Attendees will receive a complimentary copy of Johan Merckx's new book.
Proceeds go to the Mobile School VZW giving streetchildren across the world access to education and skill-building.
Venue Location: AE Offices, Interleuvenlaan 27b, 3001 Heverlee.
Presentation will be in Dutch, the slides and complimentary book are in English.

Free parking available at AE Offices.
We welcome attendees at 18:00 for the dinner. Keynote starts at 19:00 followed by a closing reception.
About the Speakers
Johan Merckx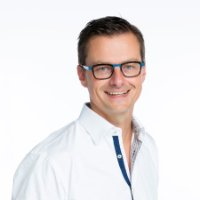 Johan is fascinated by how companies create value. To create value in today's dynamic and complex markets, he believes we need to transform our approach for value creation profoundly.
It's Johan's passion to help companies on their journey of transformation.
https://www.linkedin.com/in/johanmerckx/
Stijn Verstraete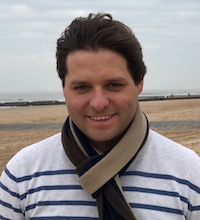 Stijn is a product director at Attentia, with a passion for tech, innovation, teams & organizations. With a master in Applied Economics, Stijn got the opportunity to create a brand-new HR & Well-being platform and shape the technology for organizations of tomorrow.
With this opportunity came the incredible journey of leading an organization through digital transformation to become more agile, more creative and above all more customer-centric (or in this case: employee-centric).
https://www.linkedin.com/in/stijnverstraete/
Register for the Keynote